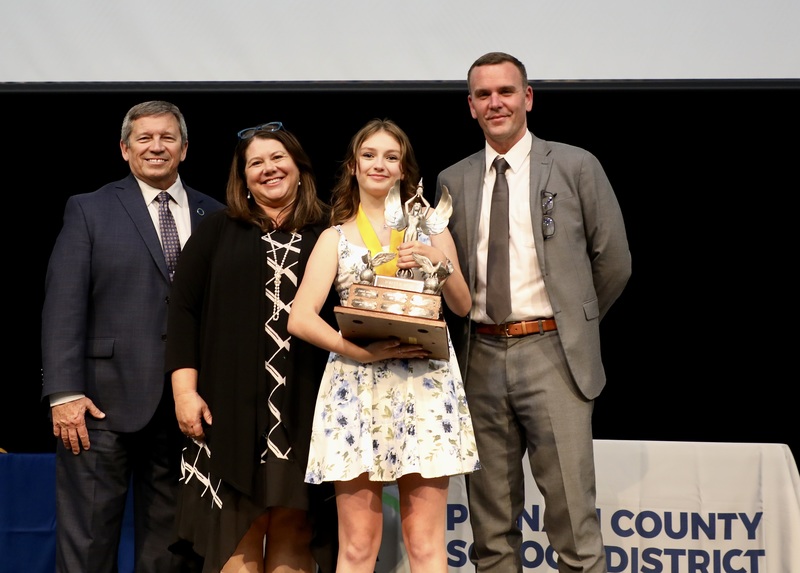 Congratulations to Sofia Jolley from Q.I. Roberts Jr. Sr. High School for winning Top Scholar and The Robert W. Webb Award of Excellence.
Sofia is the daughter of Daniel and Chris Jolley.
She is active in Interact Community Service, High Q Academic team, and the History Club.
She is currently the vice-president of the Interact Club as well as the fundraising chair for the History Club. Sofia has over 544 volunteer hours.
She has been dual enrolled with both Embry-Riddle Aeronautical University, as well as Santa Fe State College since her sophomore year.
She has recently passed her FAA written exam, and is on her way to becoming a private pilot.
Sofia plans on attending Florida State University to study biomedical science.
Sponsored By: The Palatka Daily News
Congratulations Sofia on being a Top Scholar & winning The Robert W. Webb Award of Excellence!