Erin Delany and her art students from CCJSHS have been painting ceiling tiles for Dr. Chapman's Office for a few years. His generous donations and support of her program are extremely beneficial. We are proud to partner with local organizations in support of our PCSD Students!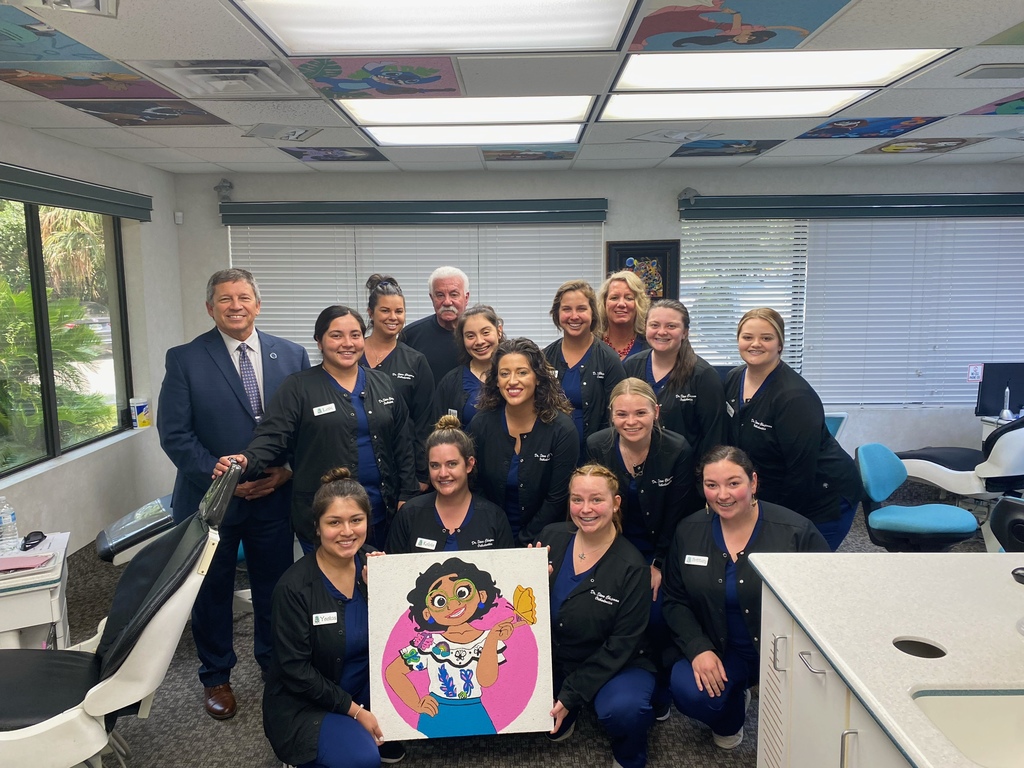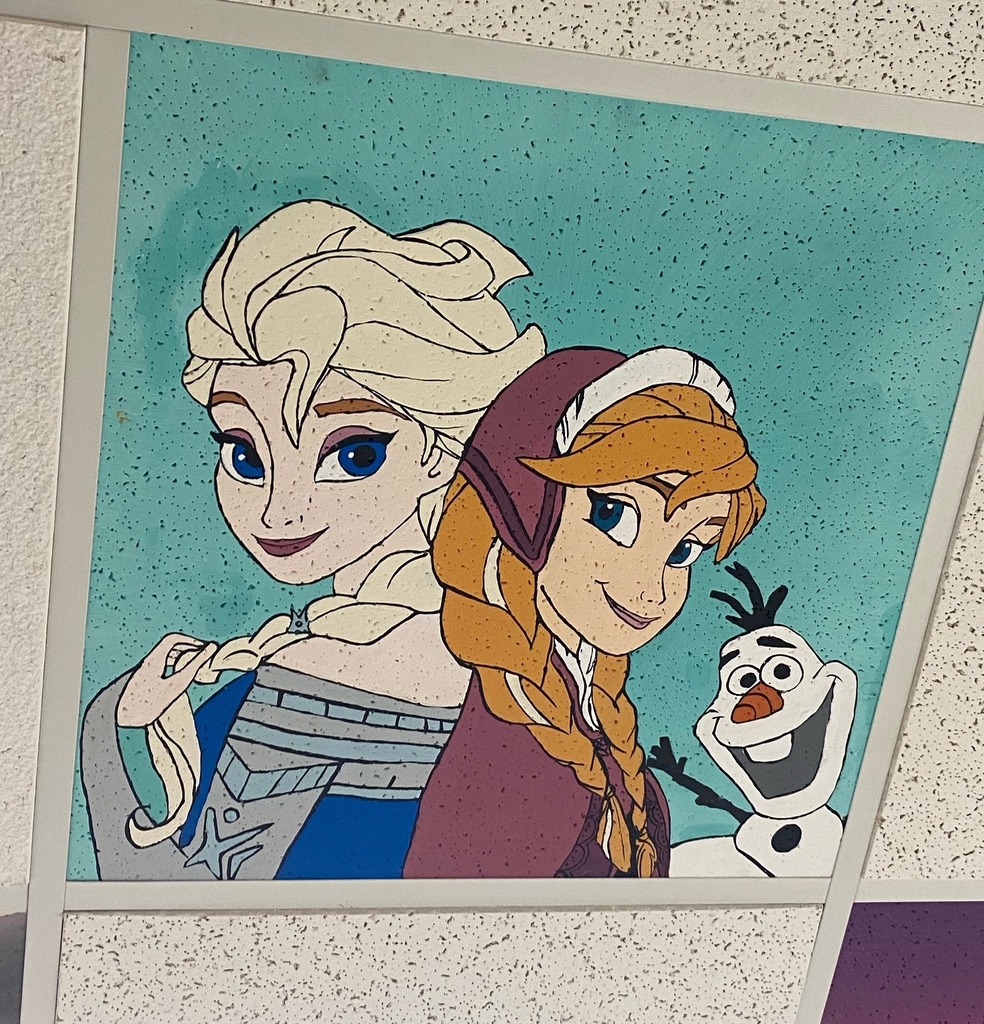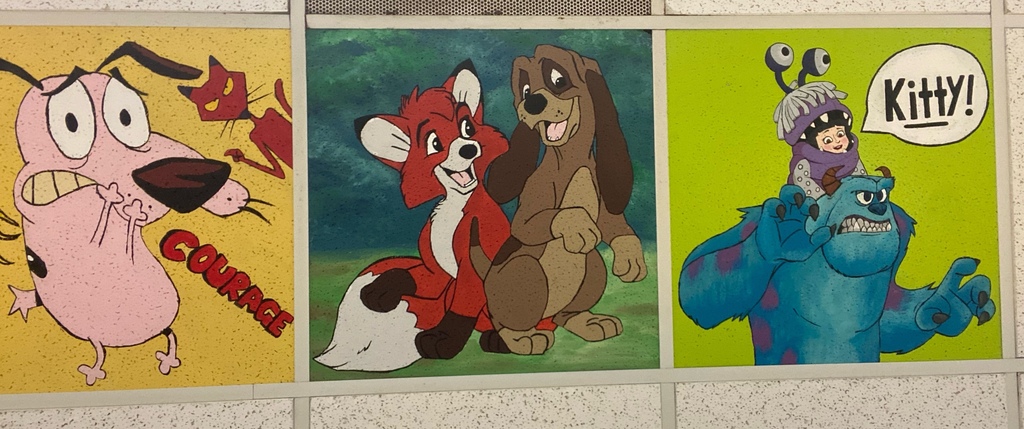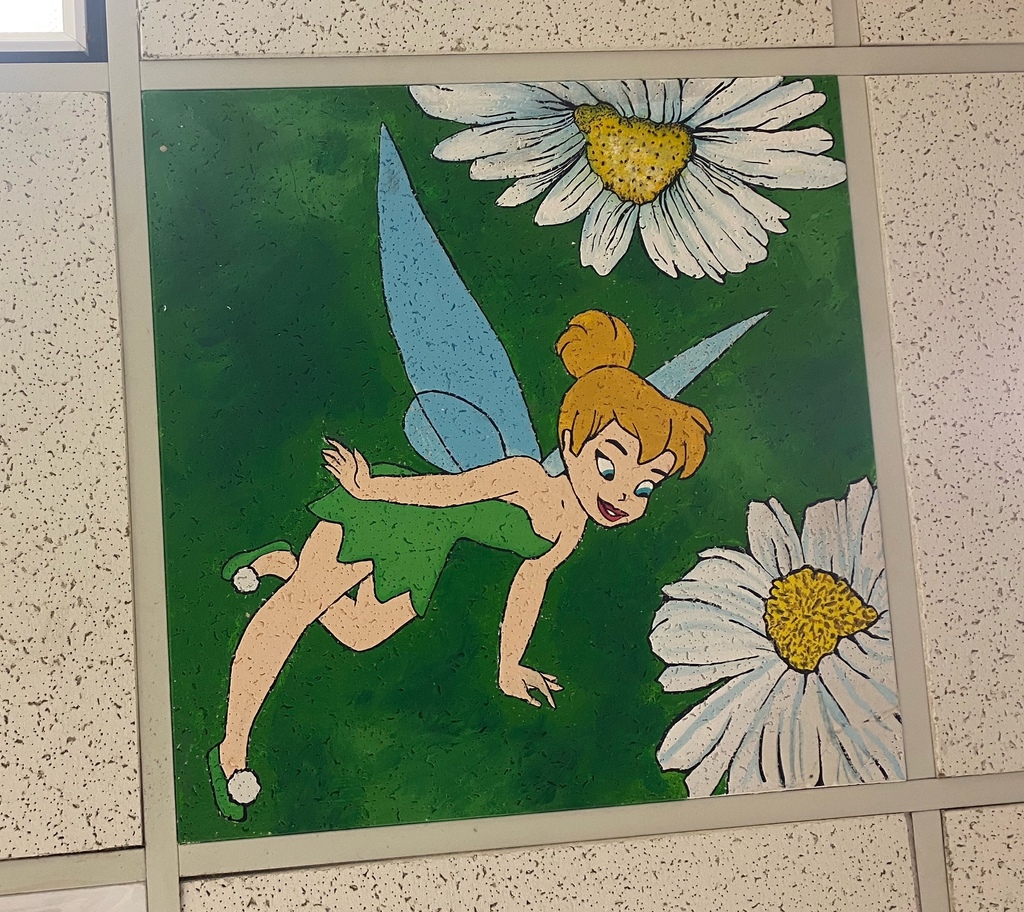 The Putnam County School District would like to wish you all a happy and safe Memorial Day! Today we remember and honor the brave men and women who have made the ultimate sacrifice for our country.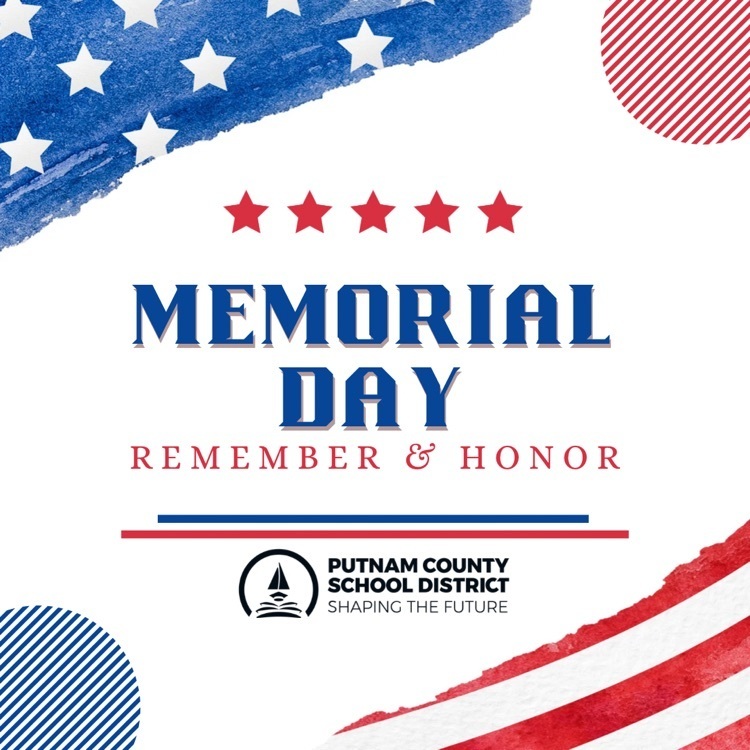 Message from PCSD regarding the tragedy in Uvalde, Texas: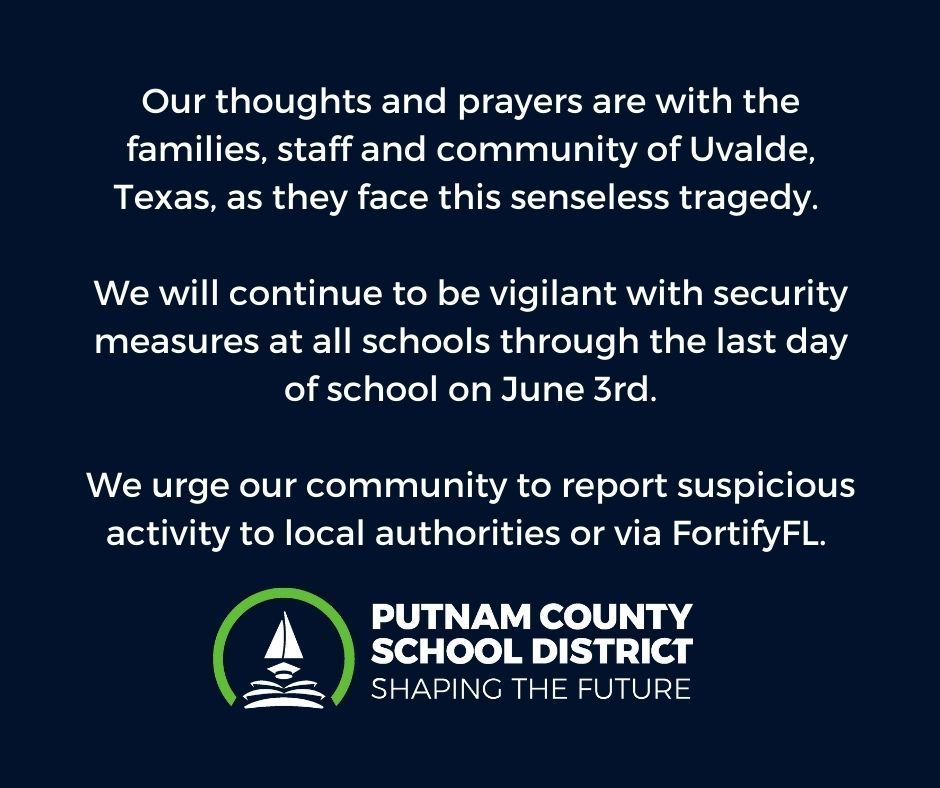 Palatka Jr-Sr High School is hosting an event tonight at 6:00PM in the commons area for all incoming 7th grade students and their families. Learn about registration, class locations, extracurricular activities, and expectations to be a successful Panther!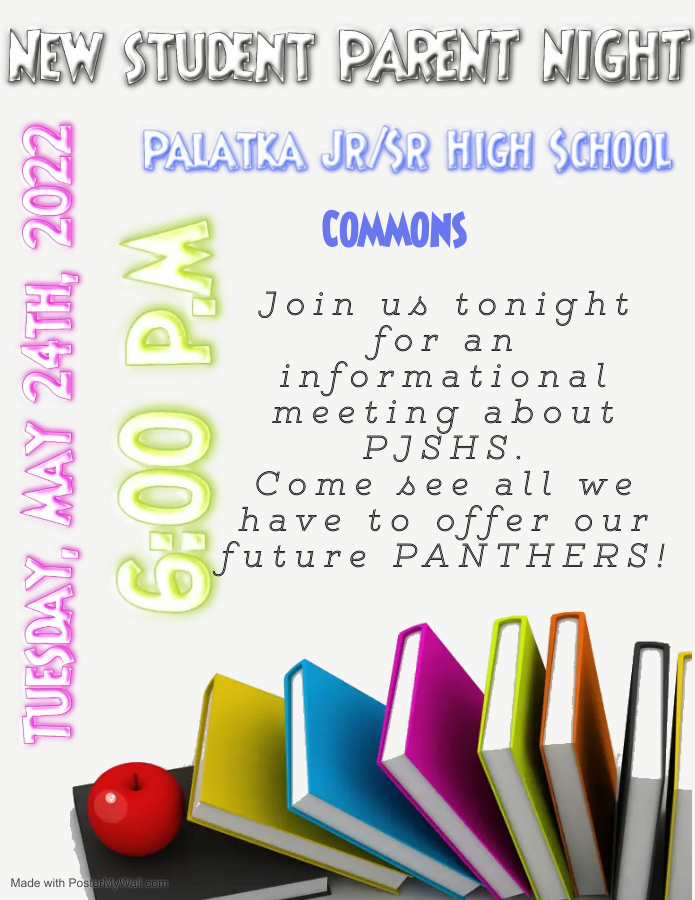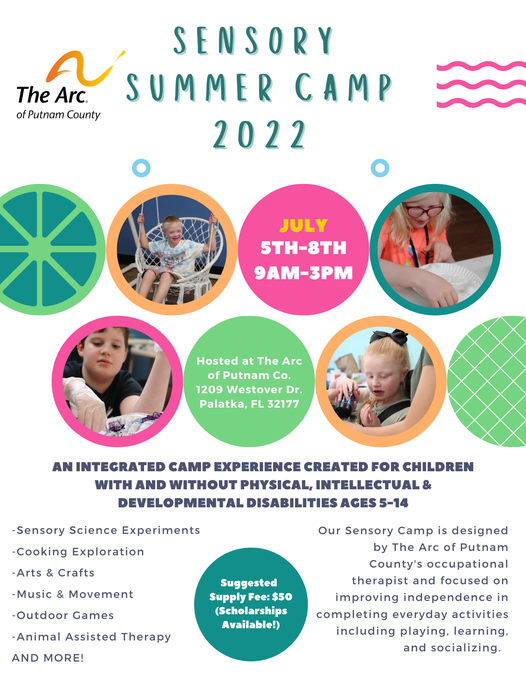 SIGN UP FOR PAL SUMMER CAMP! Two week-long summer camps sponsored by our Police Athletic League. Registration each week is $15 and includes breakfast and lunch! Sign-ups are for children 7-14 and each camp is limited to 75 participants. West end - the Interlachen camp takes place at Interlachen Junior Senior High School Campus 2 (Old Price Middle School) from July 18-22. South end - Crescent City camp is at Crescent City Junior Senior High School from July 11-15. To receive a digital registration form, email
[email protected]
. For questions call 386-329-1231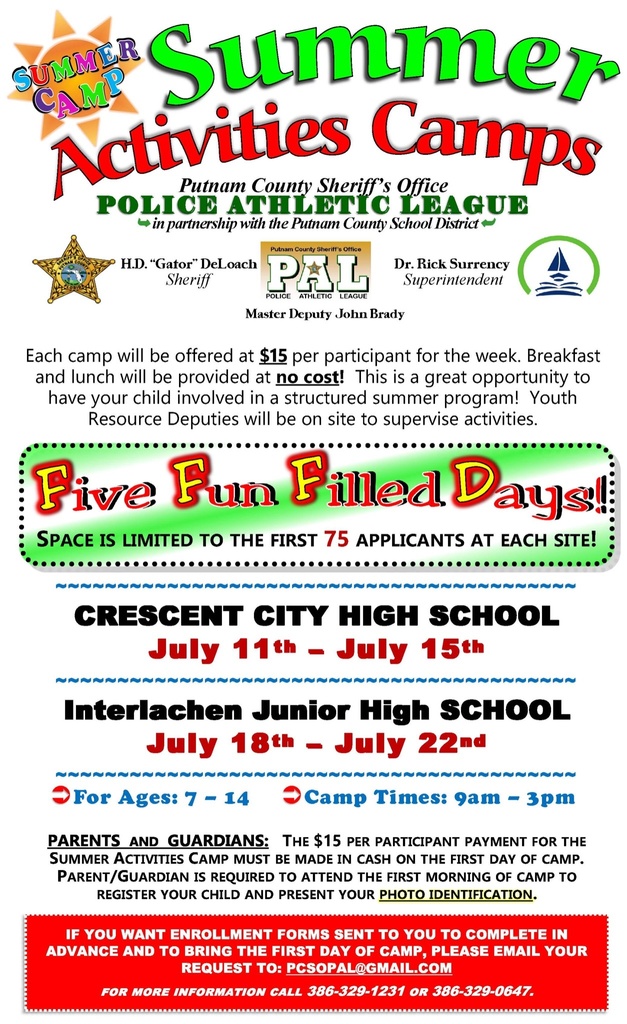 Please join us for our May PIDAC Meeting on TODAY, Wednesday, May 18 @ 10AM. The meeting will be held in the C.L. Overturf Jr. District Center cafeteria. This will be the LAST PIDAC Meeting of the School Year! #ProudtobePCSD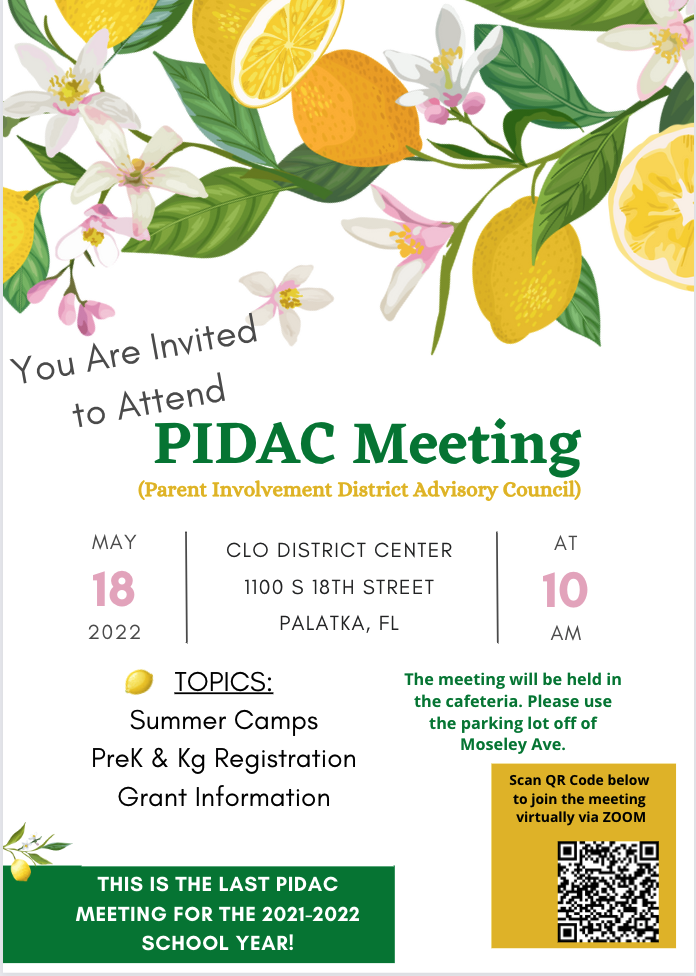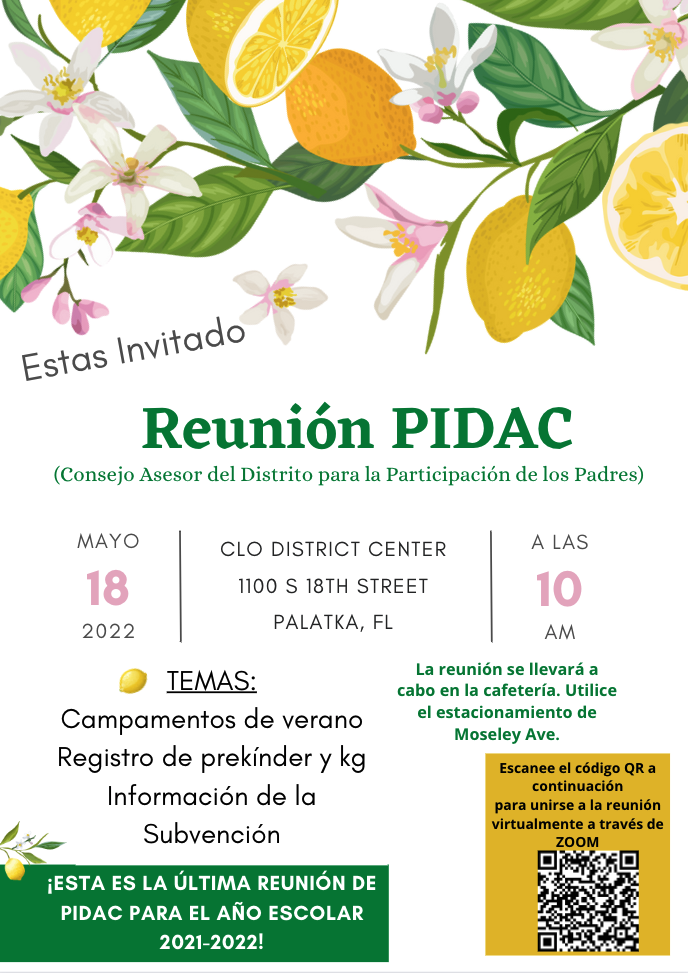 PCSD would like to thank all of our health care professionals who serve our students each and every day! #ProudtobePCSD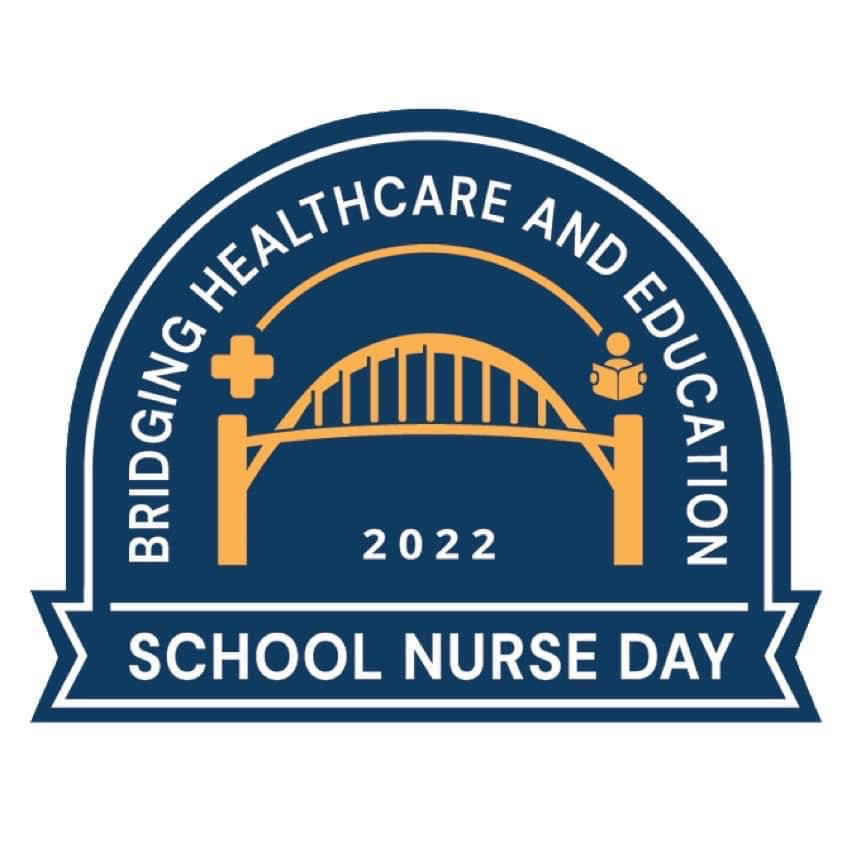 SJR State hosts inaugural Agriculture Summit The inaugural Putnam County Agriculture Summit will be held on Friday, May 13 at the Palatka campus Viking Center (V building) of St. Johns River State College from 8:00 a.m. to 3:00 p.m. This event was created to celebrate and educate the community on this important sector of the economy in Putnam County and throughout Florida. Farmers and "agripreneurs" from large operations, to newly-formed ventures, and those simply interested in or considering agriculture are encouraged to attend. The event is free and open to the public. Attendees will have the opportunity to meet and hear from farmers, learn about topics such as technology in agriculture, financing, agritourism, and regulatory environment, as well as collect information from vendors and even taste some homegrown taters. The keynote panel will include Angela Tenbroeck, 2022 Woman of the Year in Agriculture, and SJR State alumnus Stephen Singleton from Singleton & Sons Farm. Local farmers and agripreneurs will introduce themselves and share information during a morning and afternoon session of "Local Farmers' Lightning Round. The full summit agenda can be viewed at
http://sfyl.ifas.ufl.edu/putnam/agriculture/putnam-county-ag-summit-2022
. For additional information, contact Wendy Mussoline at
[email protected]
or (386) 329-0318.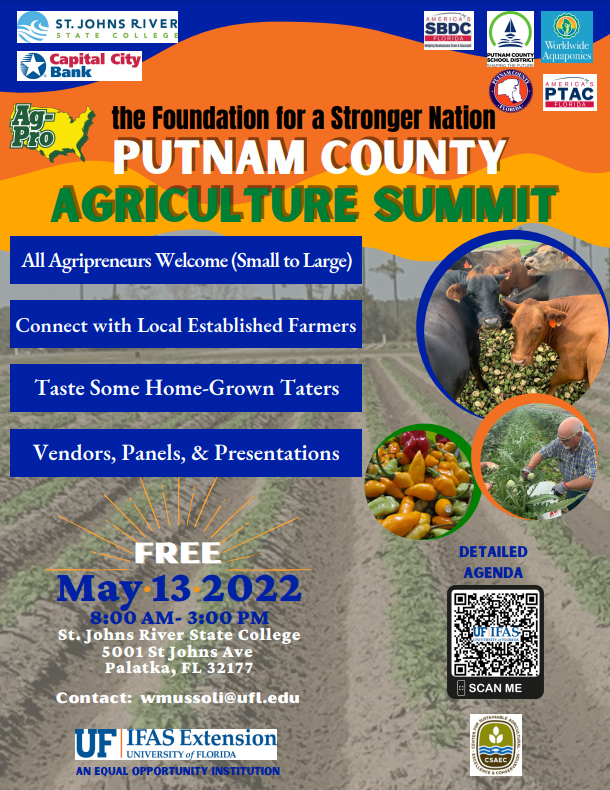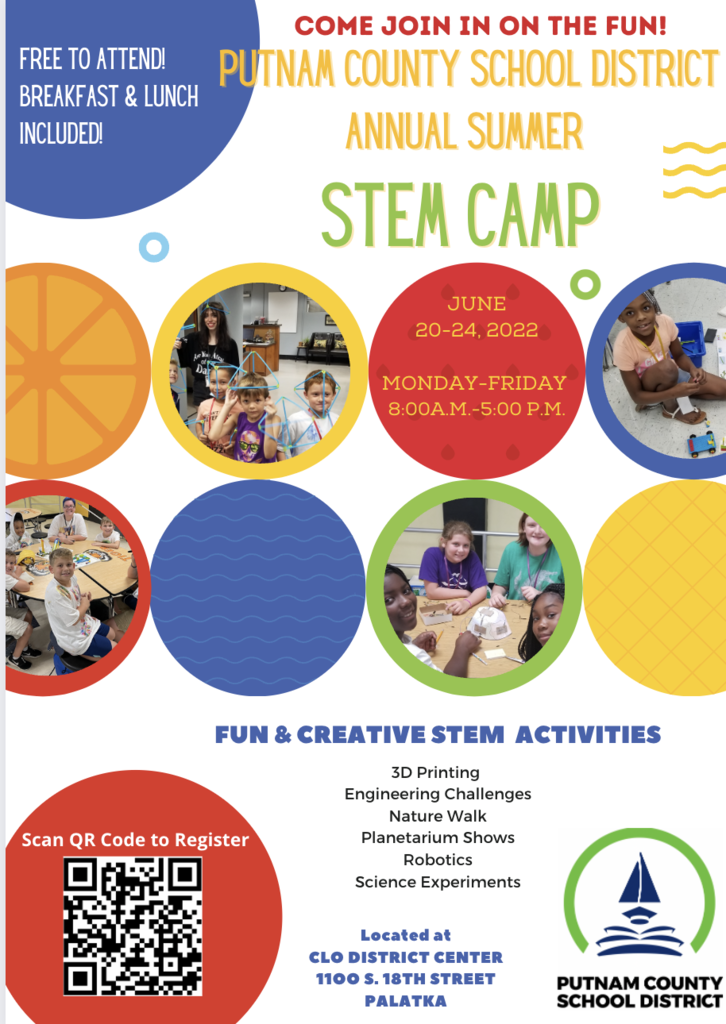 PCSD principals play a vital role in maintaining schools. With their dedicated leadership, the Putnam County School District is able to give more than 10,000 students a bright start to their futures. We are PROUD of our principals and we are PROUD to be PCSD! #ProudtobePCSD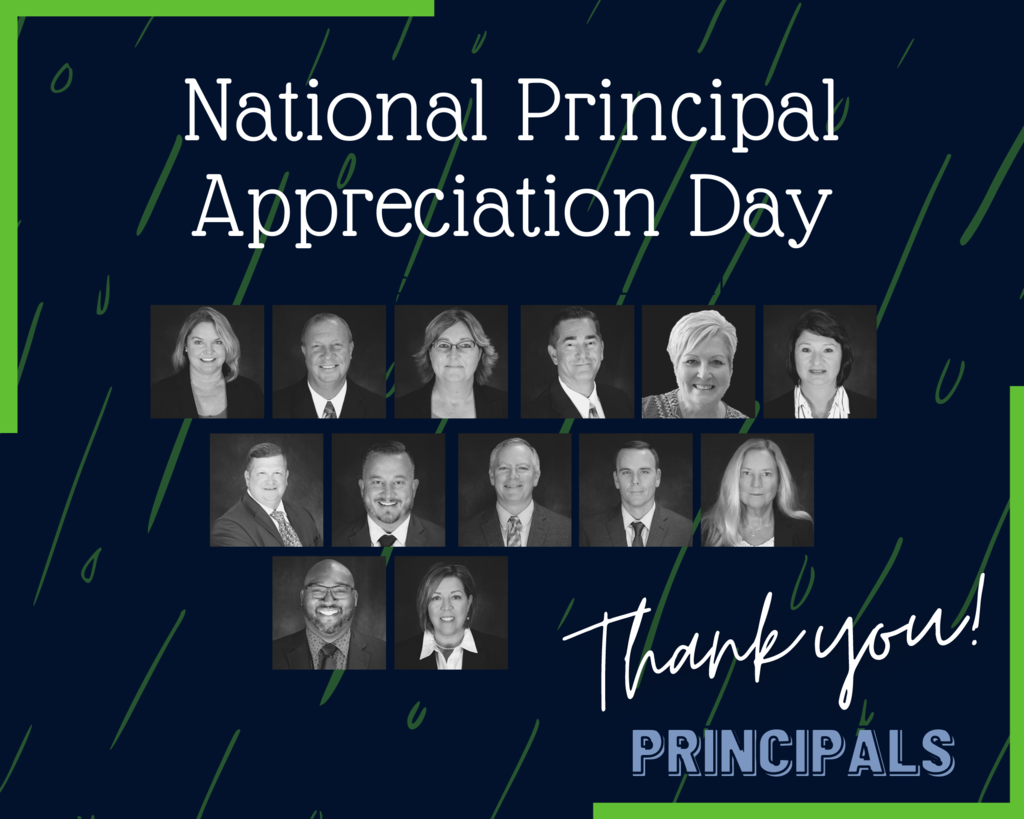 Congratulations to the Drone Racing Team at Q.I. Roberts Junior-Senior High School! Mark Lewandowski won 1st place in an individual virtual drone racing event. Brandon Stouffer and Mark Lewandowski won first place in the live team drone racing event. Finally, Garrett Seyler, Nate Stairs, Mark Lewandowski, and Brandon Stouffer won 1st place in Drone Tank. Drone tank is like Shark Tank on T.V., but you pitch a new idea for how to use Drones. Our idea was Precision Fishing via Drone Reconnaissance.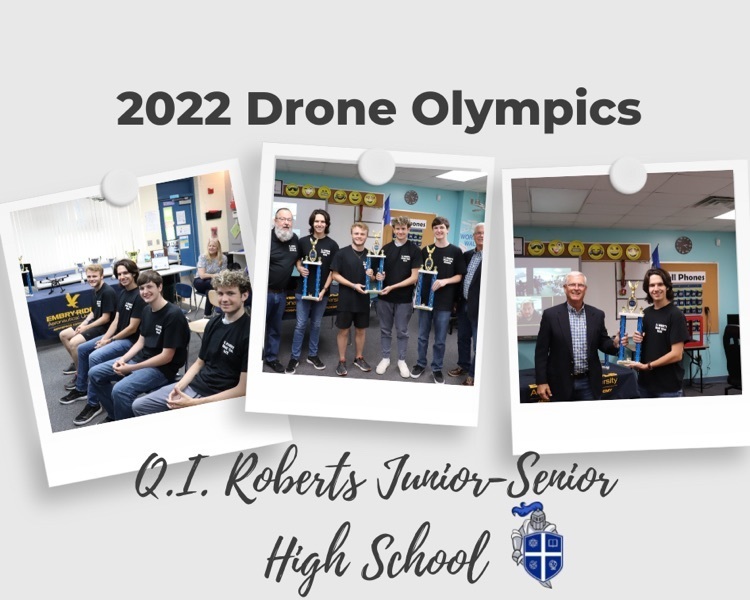 2022 Putnam County School District Secondary Testing Calendar Visit FSAASSESSMENTS.ORG for more information about the tests. #ProudtobePCSD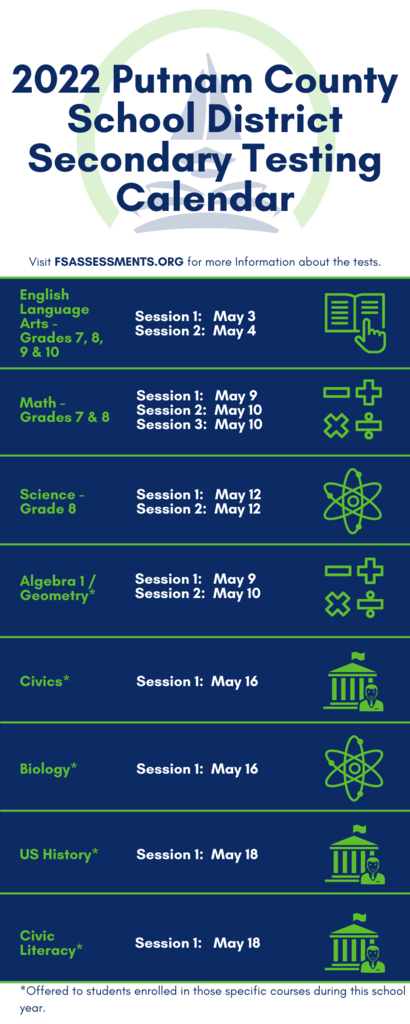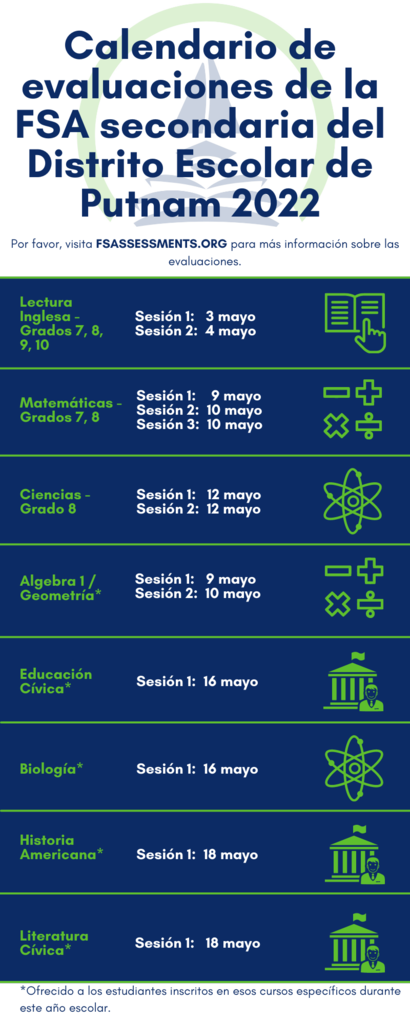 2022 Putnam County School District Elementary Testing Calendar Visit FSAASSESSMENTS.ORG for more information about the tests. #ProudtobePCSD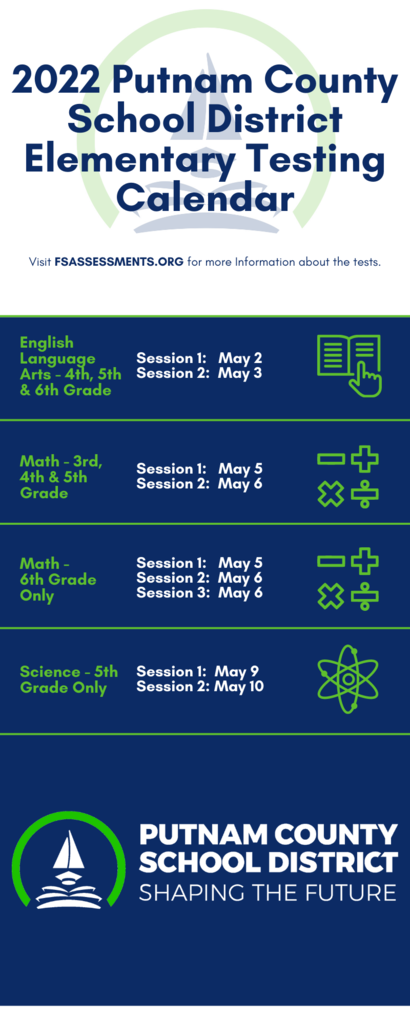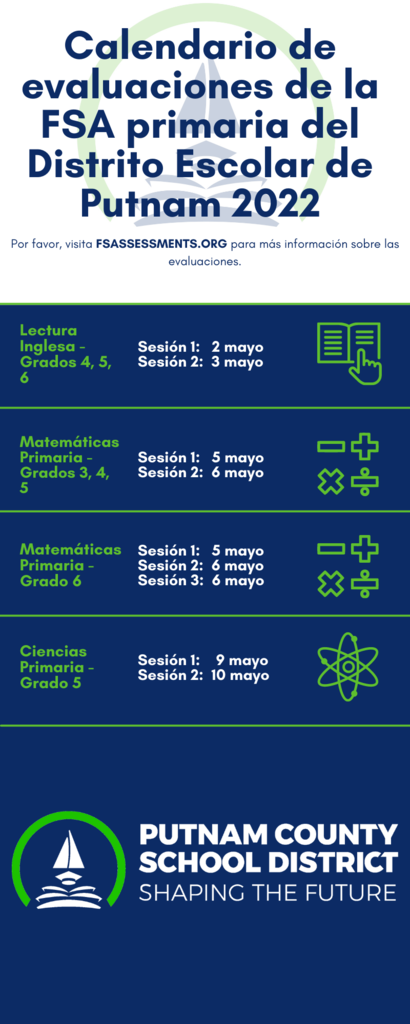 "Putting the Pieces Together" Join us as we engage with experts and parents about Autism, and how connecting to the right resources can make a difference. Autism Acceptance Program at the Price Martin Center in Palatka, Tuesday, April 26, 2022 5:30PM-6:30PM.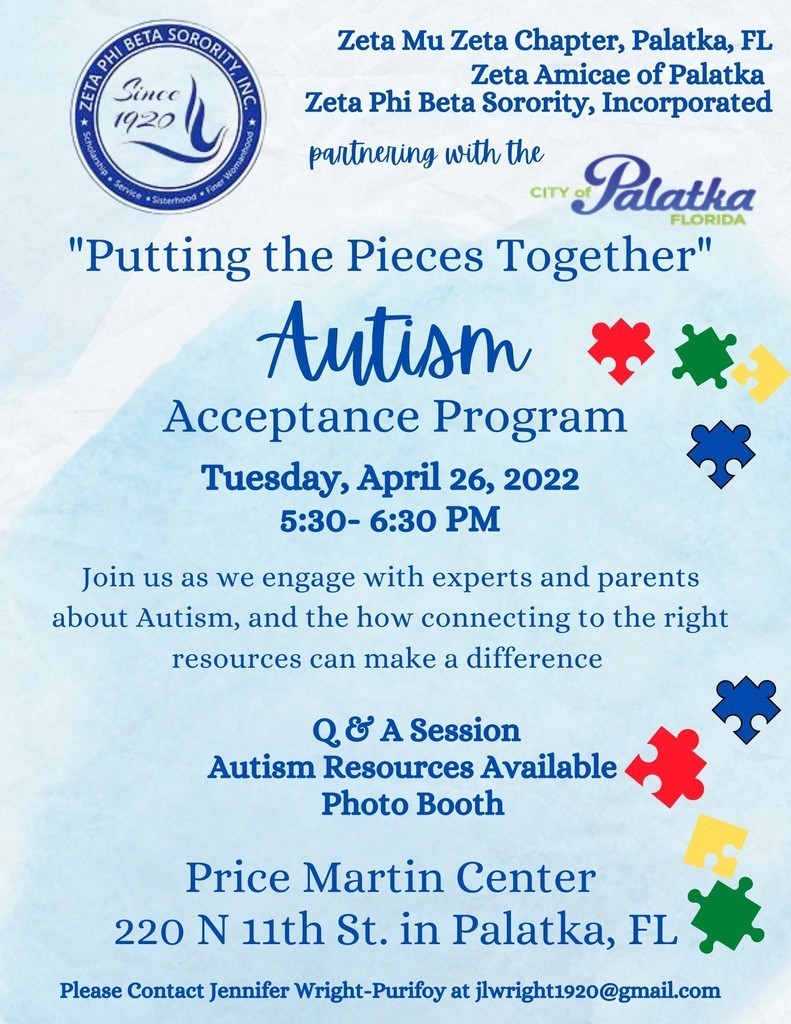 PUTNAM COUNTY RESTAURANTS AND LOCAL BUSINESSES May 2nd-6th is Teacher Appreciation Week. PCSD is blessed to have so many hard working, dedicated teachers. This year we are looking for some restaurants and local businesses to partner with us to show our teachers and staff how much we care. If your restaurant or business would be willing to offer a small discount, free appetizer or any type of incentive for our teachers and staff we would appreciate it. As a 'Thank You' we will be happy to advertise a list of the restaurants and businesses who have supported this effort on our webpage and social media platforms. For more information please contact the District Office at (386)329-0538 and ask to speak to Alice Keith. #ProudtobePCSD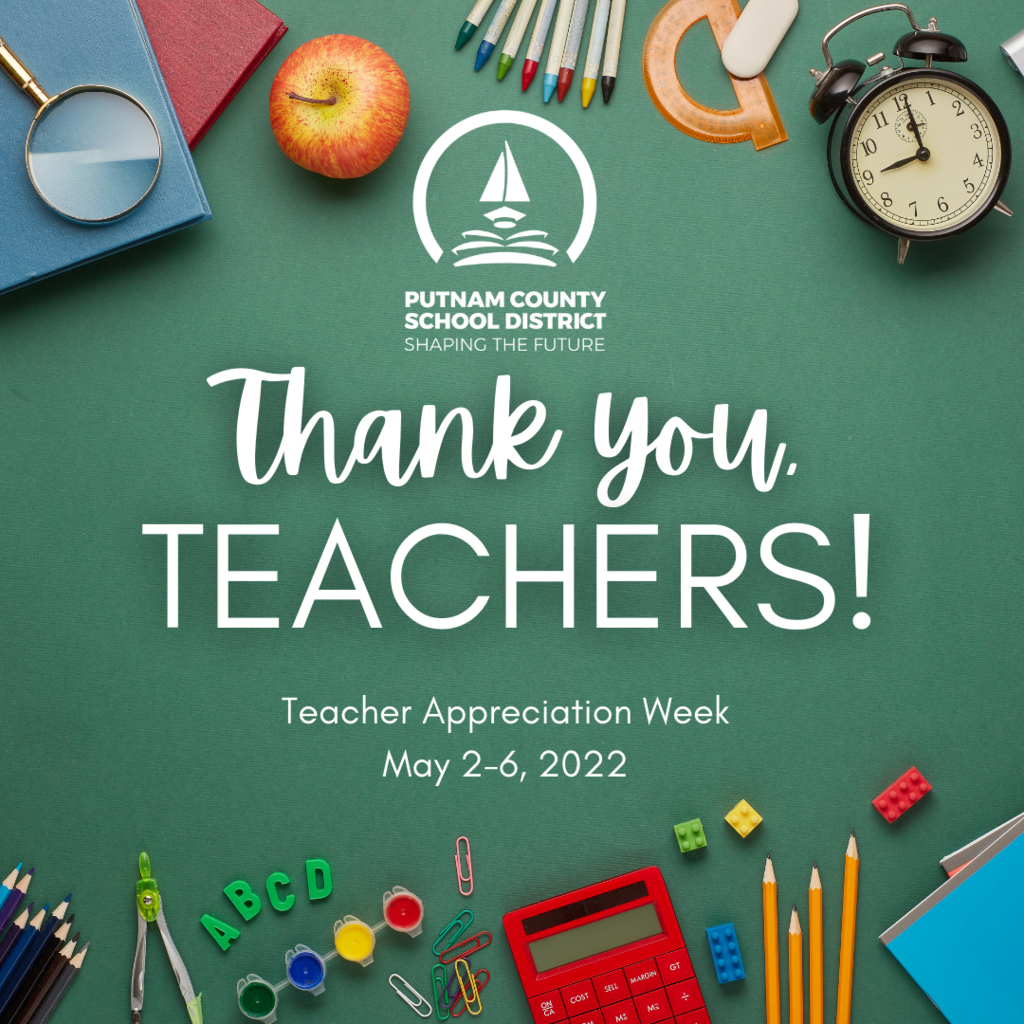 Florida Agricultural History and Creativity Award Competition Commissioner Fried is pleased to announce the third annual Florida Agricultural History and Creativity Award Essay Contest. The competition is open to all contestants attending any Florida school in grades 4–12. It's an essay contest that consists of three topic categories, one for each grade level. Nine winners will be selected: Three elementary school contestants (grades 4–5), three middle school contestants (grades 6–8), and three high school contestants (grades 9–12) will be selected from each topic category. This year's competition ends at 5 p.m. EDT on May 20, 2022. To enter your essay in the competition, complete and submit the form:
https://www.fdacs.gov/Education/Florida-Agricultural-History-and-Creativity-Award-Competition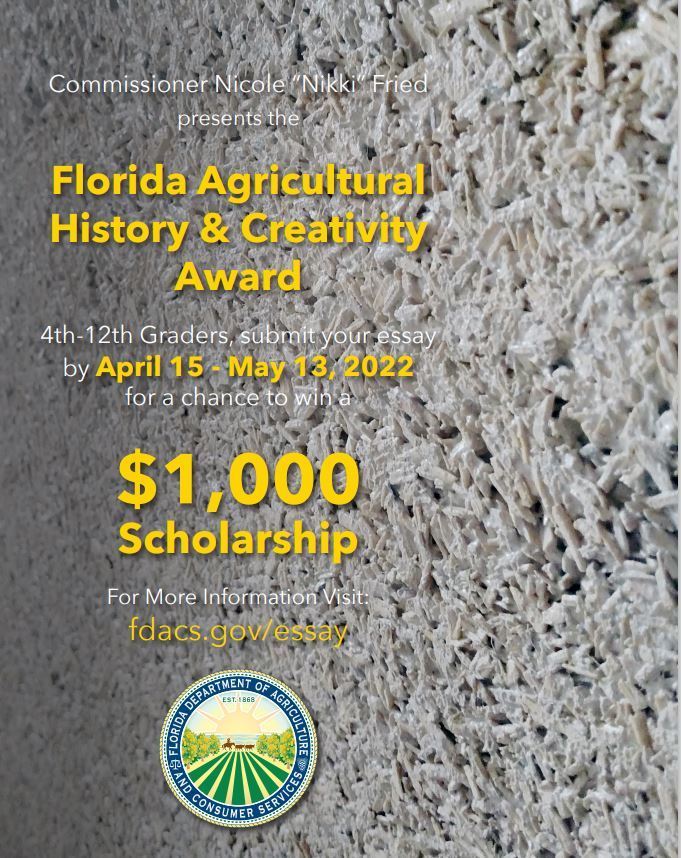 Putnam County Prescription Drug Take Back Day Saturday, April30 from 10AM to 2PM Locations in Interlachen and Crescent City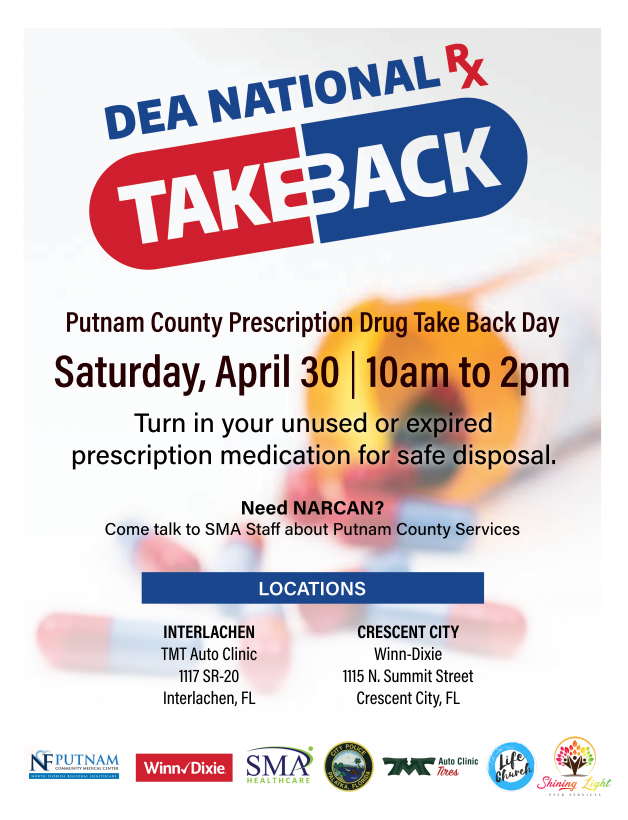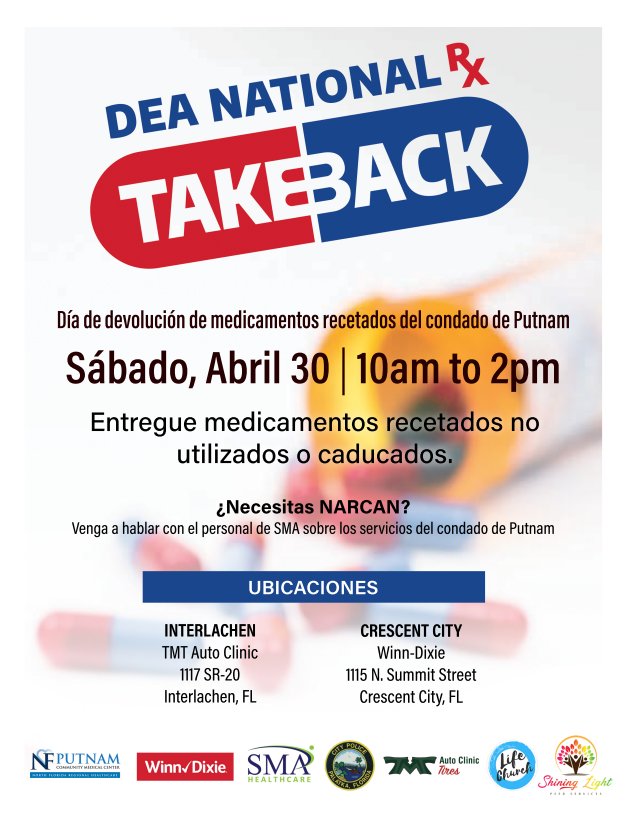 Get free, 24/7 tutoring and study support with Paper! Paper is now available directly in Canvas! #ProudtobePCSD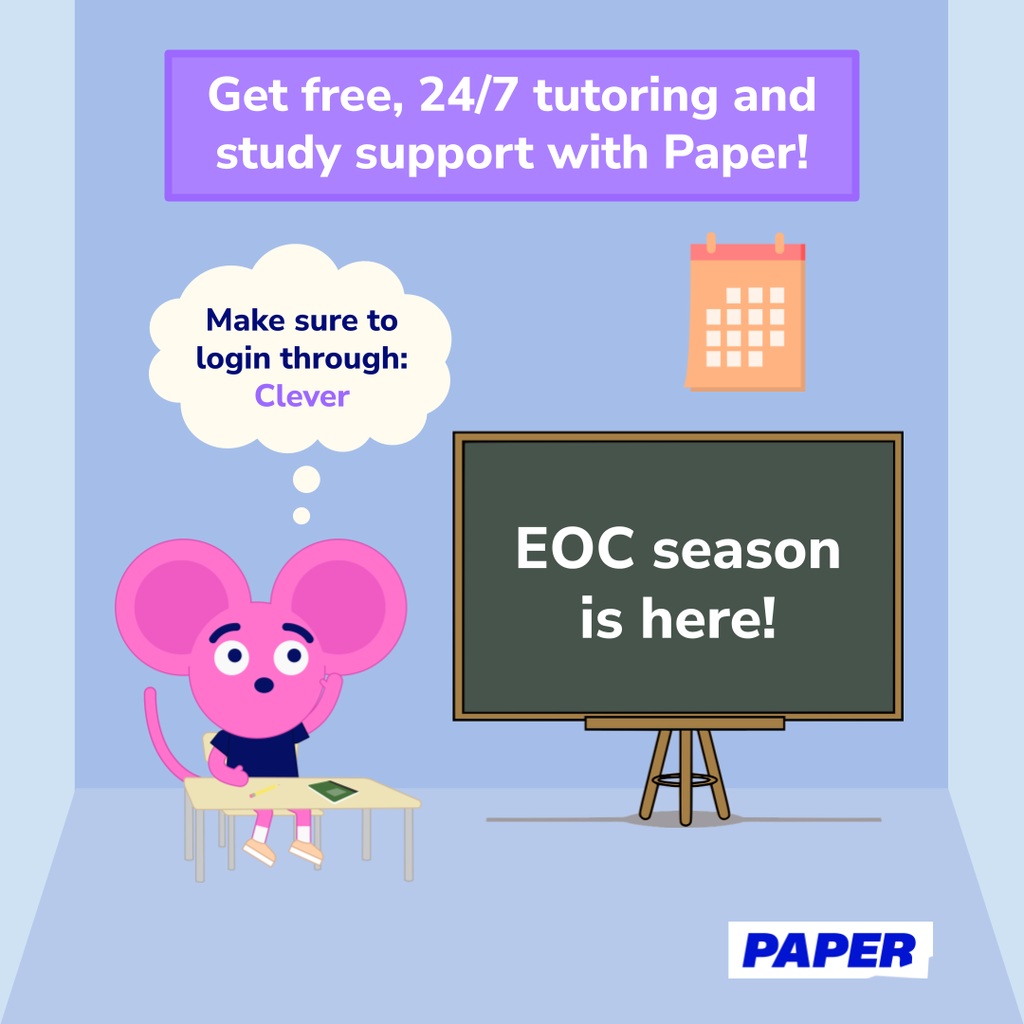 2022 PRODUCT OF PUTNAM Do you know someone who graduated from the Putnam County School District? Does he/she give back to Putnam County through work or volunteer activities? If your answer to these questions was 'YES' we would love for you to nominate the candidate for a 2022 Product of Putnam award! The 2022 Product of Putnam award recognizes individuals who graduated from the Putnam County School District and have given back to the Putnam County community. We will recognize individuals that work in fields including but not limited to the fields of healthcare, education, law enforcement, welding, industrial manufacturing, volunteers, government, entrepreneurs, and agriculture. ANYONE and EVERYONE that meets the above criteria will be considered including retirees. To nominate a candidate please follow the link below.
https://forms.gle/WBbudea3aMy4NkXr7