DID YOU KNOW? Did you know that most CTE Students will continue to post-secondary education such as technical certifications? Most of these "career in a year" programs have salaries starting from $30,000 - $45,000 2 yr degrees or AS degrees (Career Pathways) starting from $35,000 - $60,000 Most programs also have pathways to Bachelor's degree programs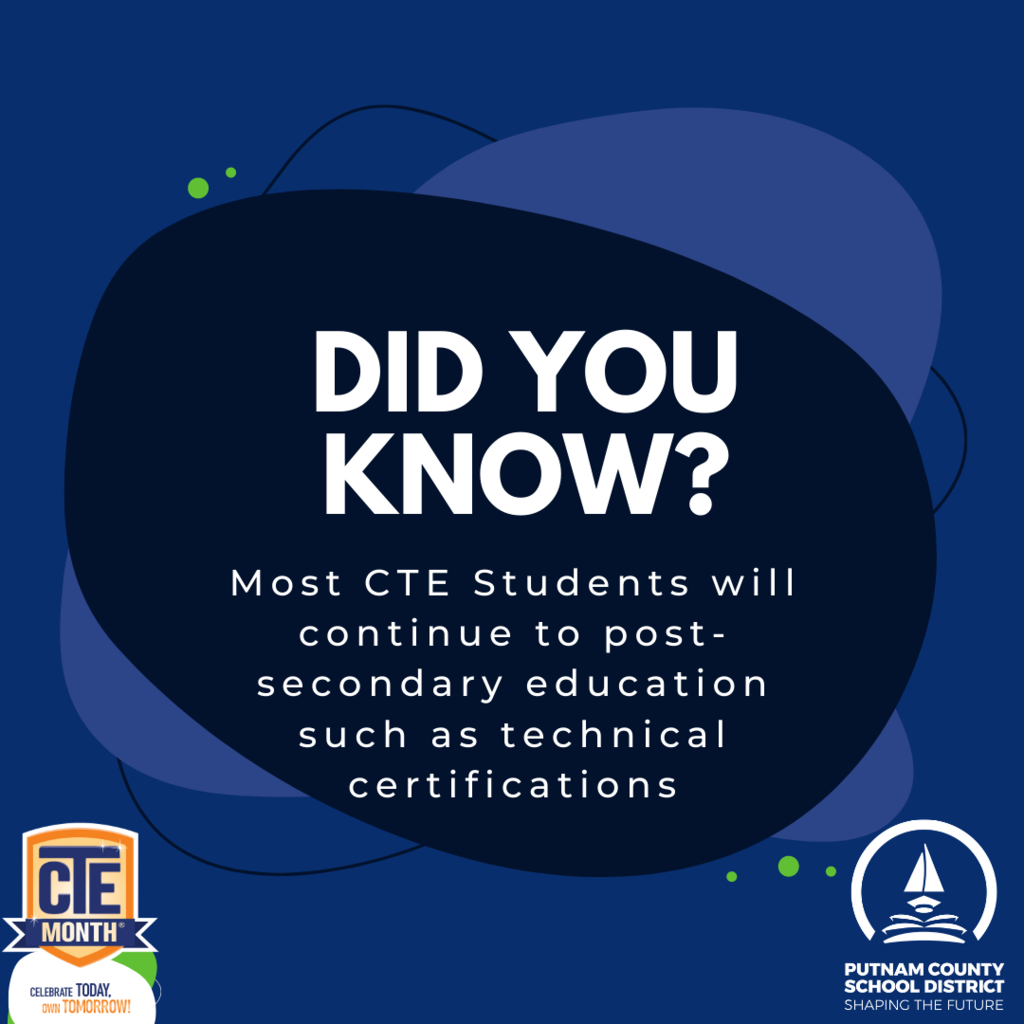 2022 Black History Month Student and Educator Contests Student essay contest winners will receive a 4-Year Florida College Plan scholarship provided by the Florida Prepaid College Foundation! Link to more information here:
http://floridablackhistory.com/index.html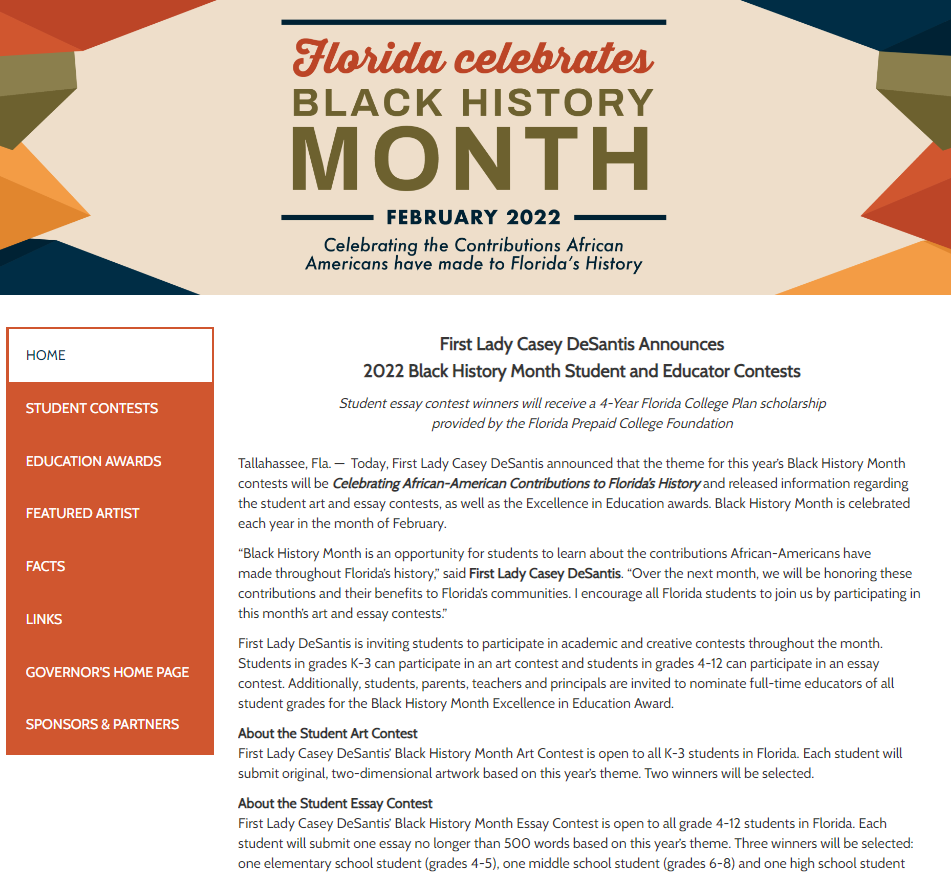 This morning Janet Cauble, PCSD Career Specialist, and Amanda Burney, PCSD CTE Program Specialist joined George Deloach on WPLK 800 AM radio to talk about CTE Month. Tune in each Tuesday (and one Wednesday) for the rest of the month to hear from students and teachers that are immersed in our CTE Programs. Feb. 8: Palatka Jr. Sr. High School Feb 15: Dr. Rick Surrency, Superintendent Feb. 16: Crescent City Jr. Sr. High School Feb. 22: Interlachen Jr. Sr. High School Welding - Tad Deloach and Blake Derossett Mar 1: QI Roberts Jr. Sr. High School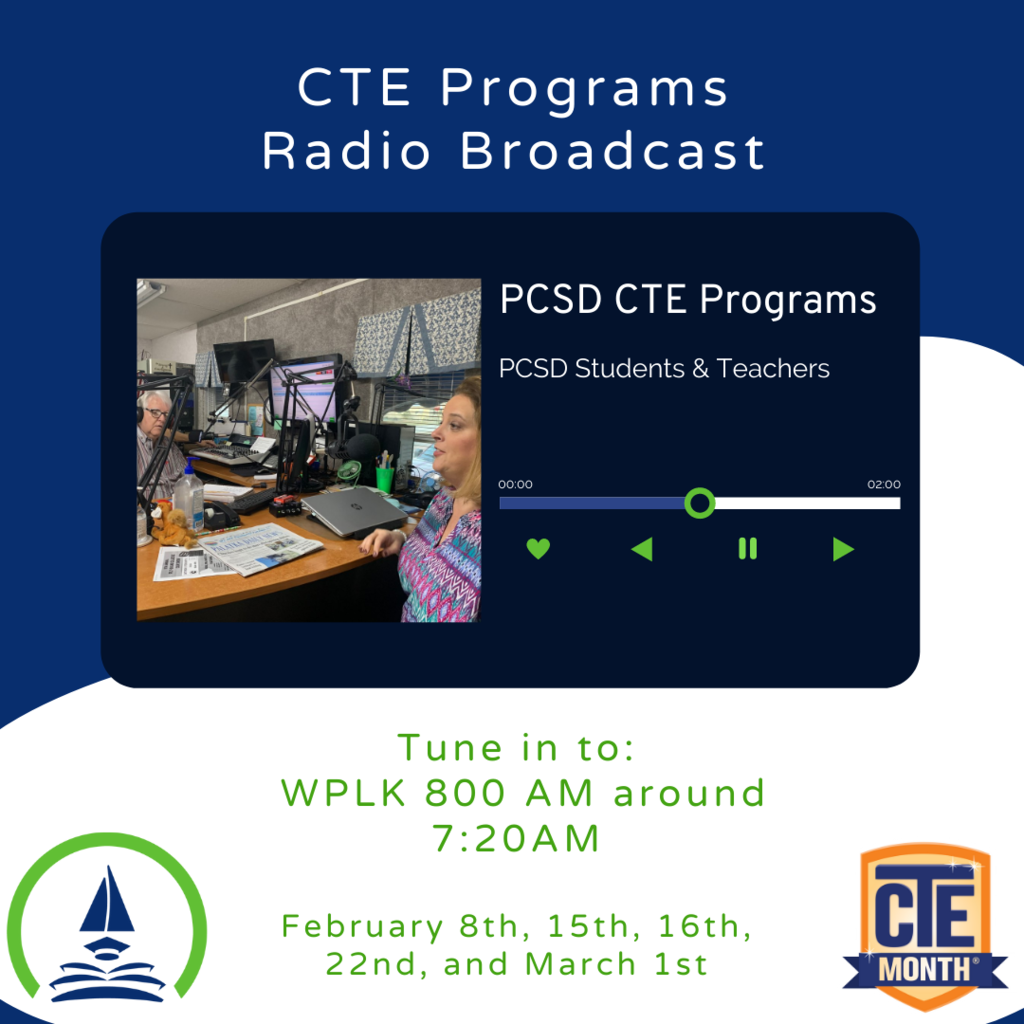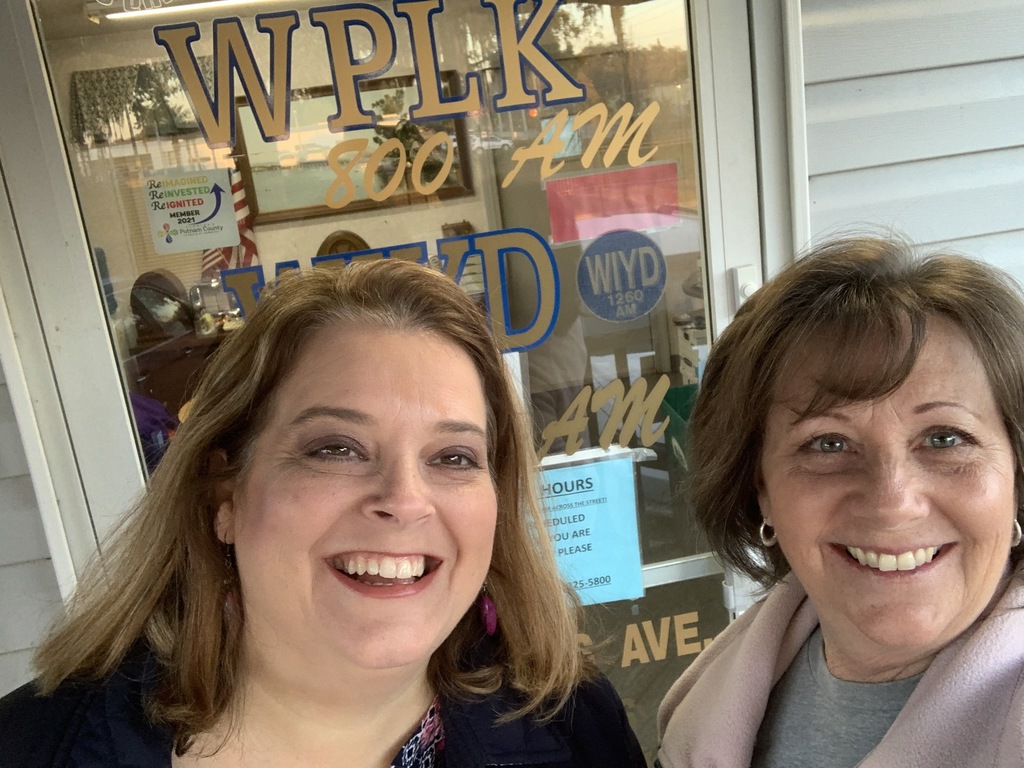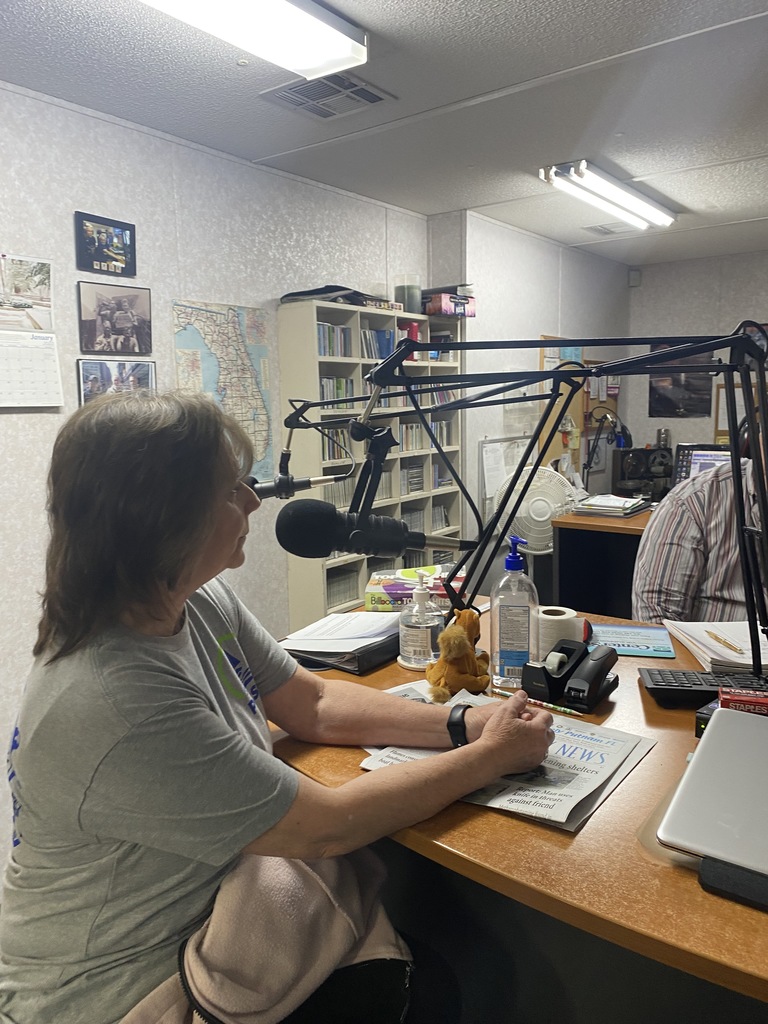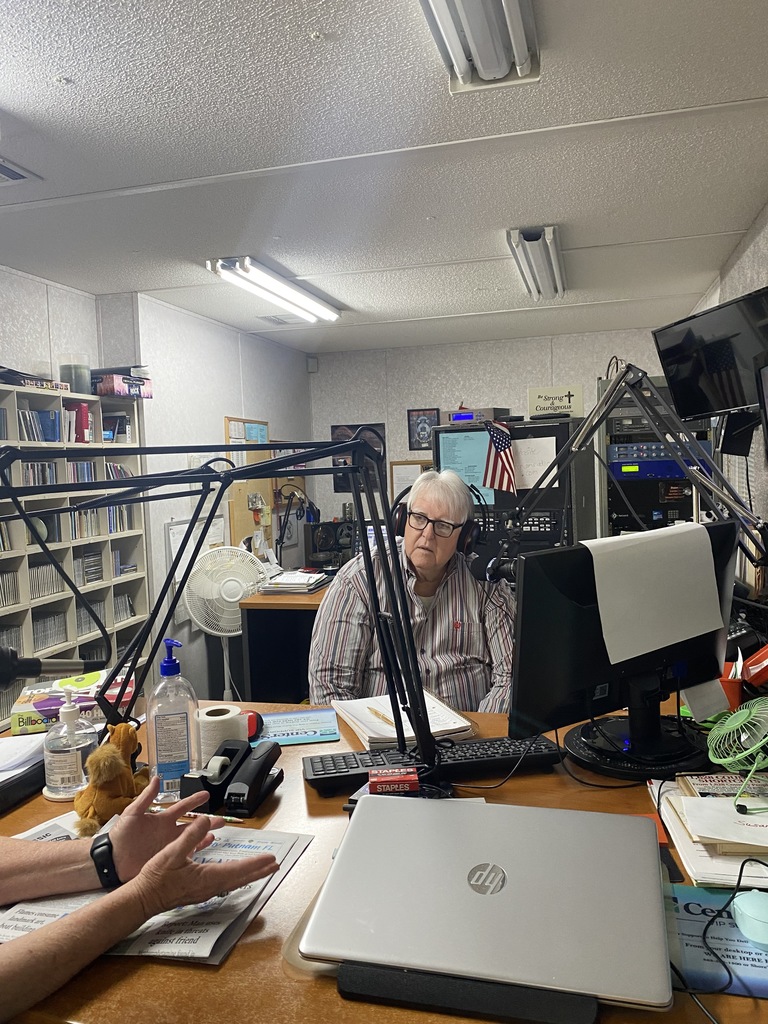 The month of February is #BlackHistoryMonth. PCSD is proud to join our nation in celebrating and honoring the immeasurable contributions of Black Americans, their legacies and achievements in our history. #ProudtobePCSD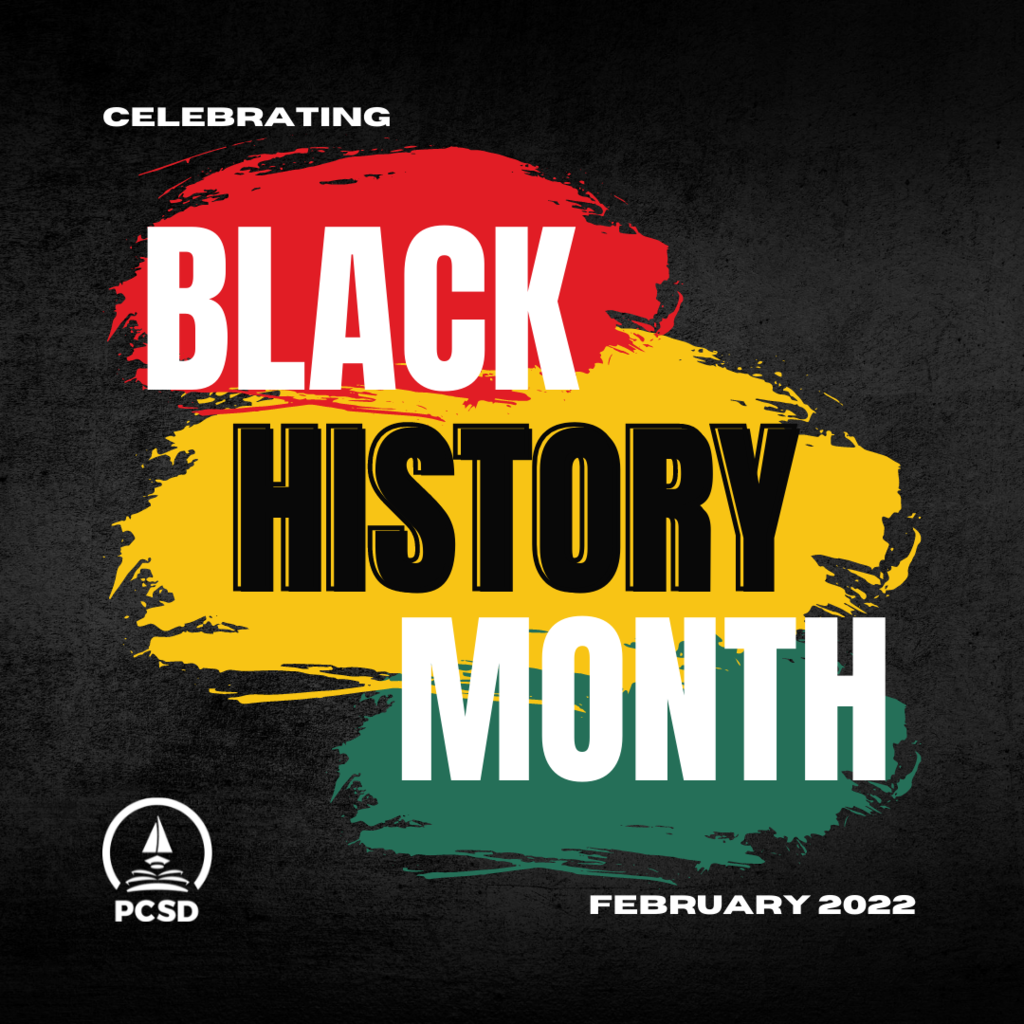 DID YOU KNOW? Did you know Career Technical Education (CTE) provides students of all ages with academic and technical skills, knowledge and training necessary to succeed in future careers and to become lifelong learners? About 12.5 million high school and college students are enrolled in CTE courses across the nation. CTE prepares learners for the world of work by introducing them to workplace competencies, and makes academic content accessible to students by providing hands-on experiences. The high school graduation rate for CTE concentrators is about 90%! —Advance CTE!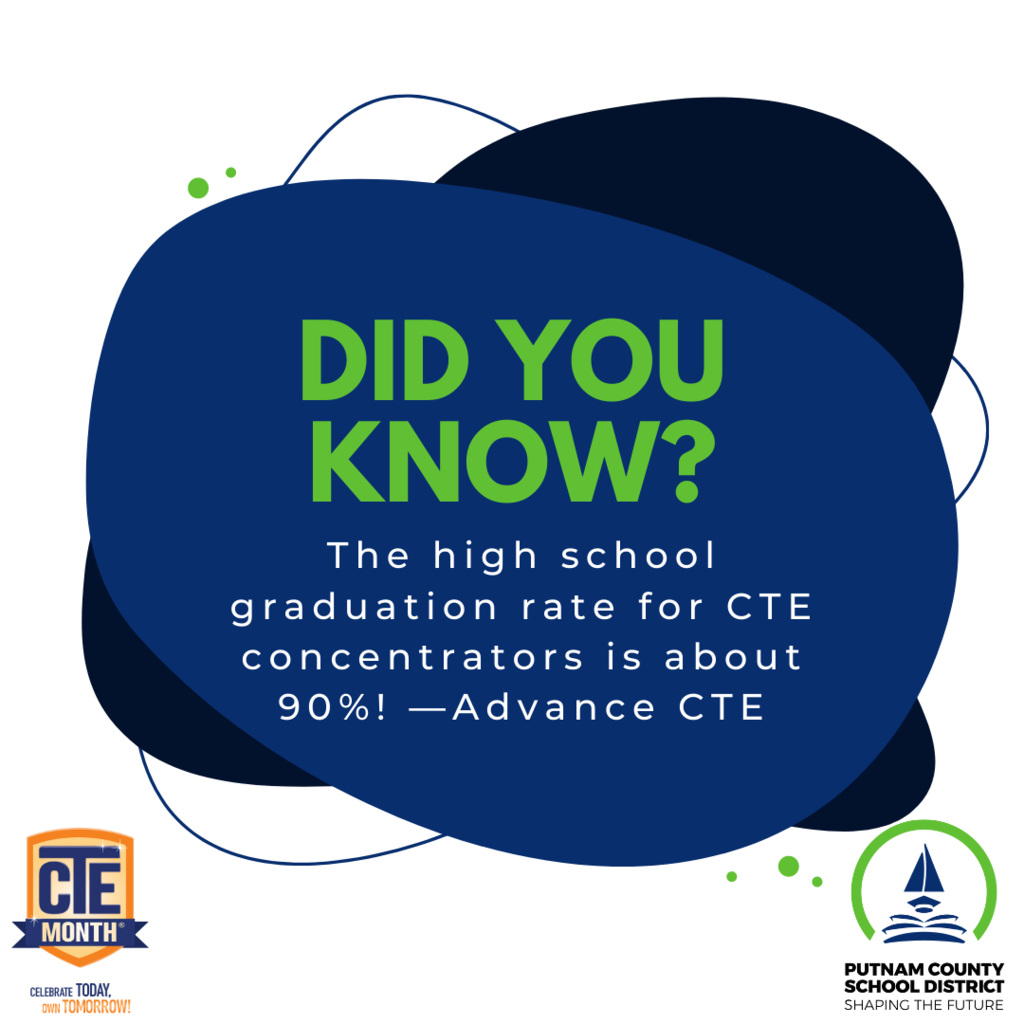 Mark your calendars for upcoming events around the county to celebrate CTE Month! *Every Tuesday, listen to WPLK or WQIK to hear about CTE Month from teachers, students and others that work closely with our programs. Listen around 7:20 am! *Feb 8: Palatka Jr Sr High School will have a CTE Showcase from 4-6 pm where you can come and see the programs in person. *Feb 16: Join Crescent City Jr. Sr. High School students on the radio at 7:20 am when they talk about the programs available in their neck of the woods! *Mar 1: QI Roberts Jr. Sr. High School will have a CTE Showcase from 4-6 pm where you can come and see the programs in person.

Today starts our celebration of CTE Month! CTE Month is a public awareness campaign that takes place each February to celebrate the value of Career and Technical Education programs and teachers across the country. In Putnam County, we have CTE programs at all four of our high schools! CTE is no longer just your mama's home economics class or your dad's shop class. In Putnam County, PCSD schools offer a variety of CTE programs to our students; Health Science, Advanced Manufacturing, Firefighting and EMR, Business Management and Entrepreneurial Principles, Agriculture, Vystar banking, Criminal Justice, Automotive, Welding, Culinary, Aerospace Technology, and Exploration Robotics Technology. THANK YOU Seminole Electric, Revels Pepper Farm, and SignGypsies for helping us celebrate CTE Month!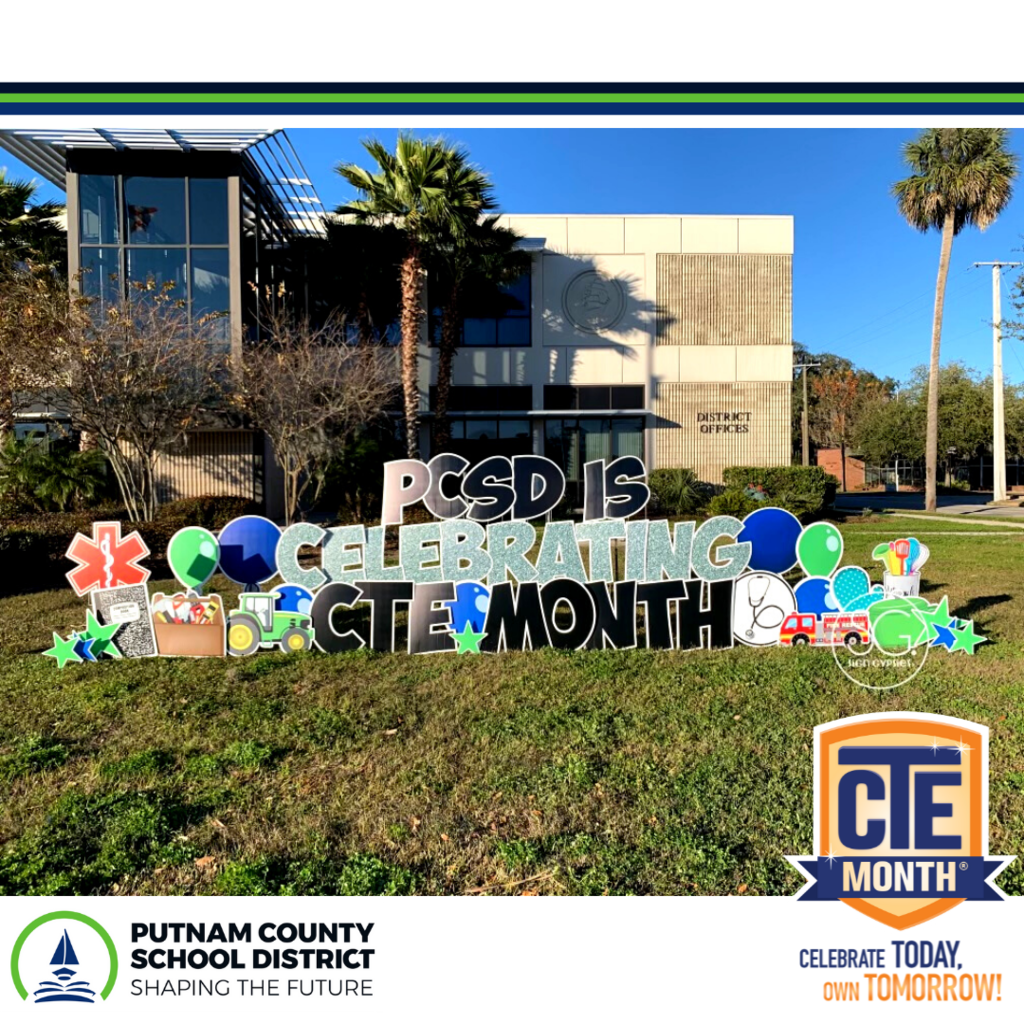 All PCSD campuses and offices will be closed Monday, January 17 in observation of Martin Luther King Jr. Day. Classes will resume Tuesday, January 18.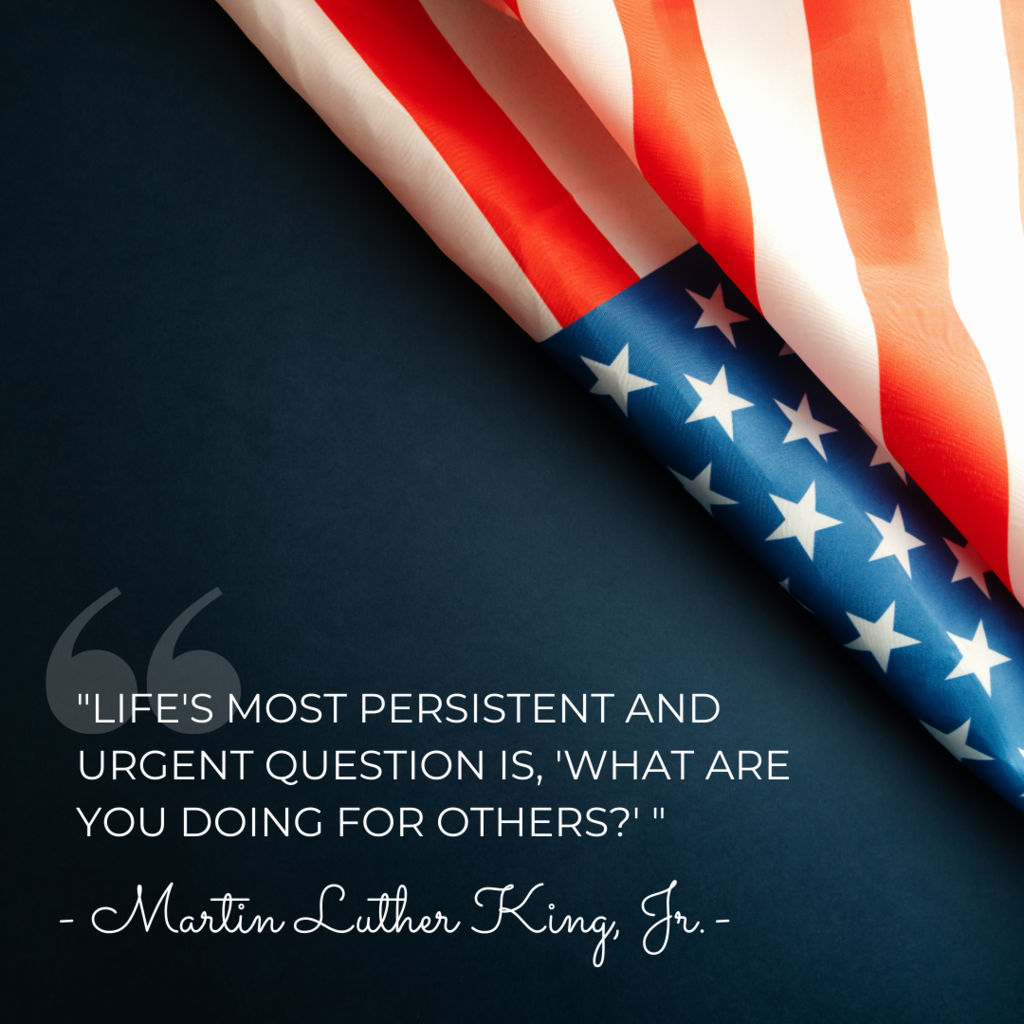 Our 6th-12th TSIC students toured SJRSC and learned about dual enrollment, career pathways, scholarship opportunities, & financial aid. What a great opportunity for our students to start exploring the options available to them for their post secondary education. #ProudtobePCSD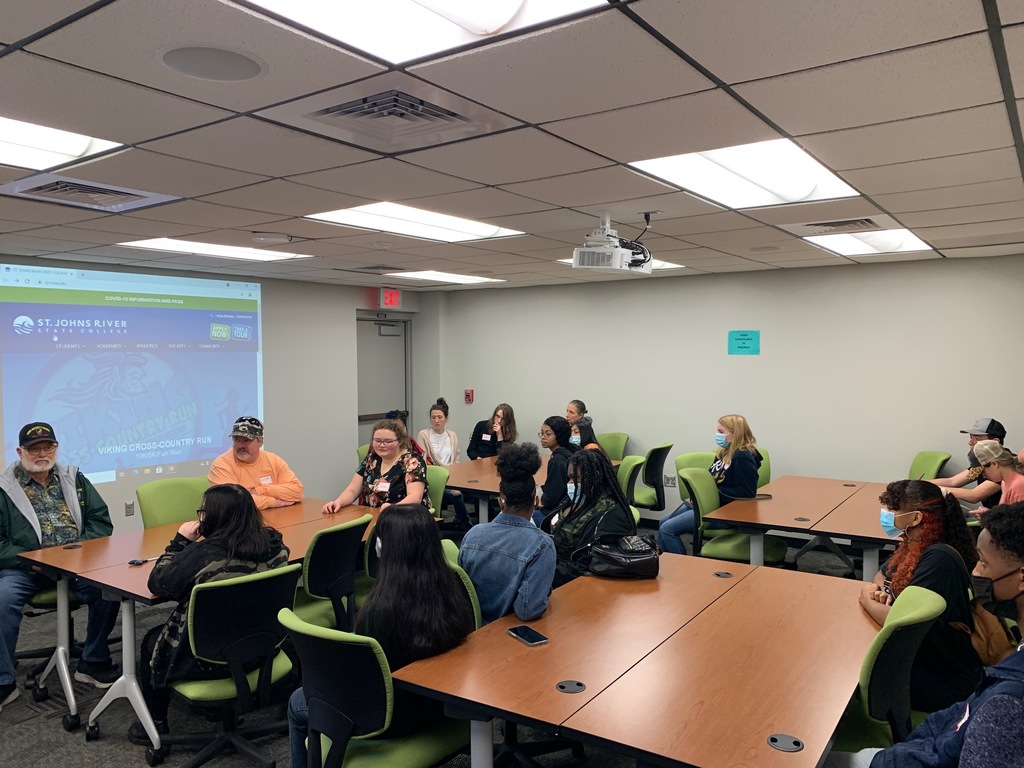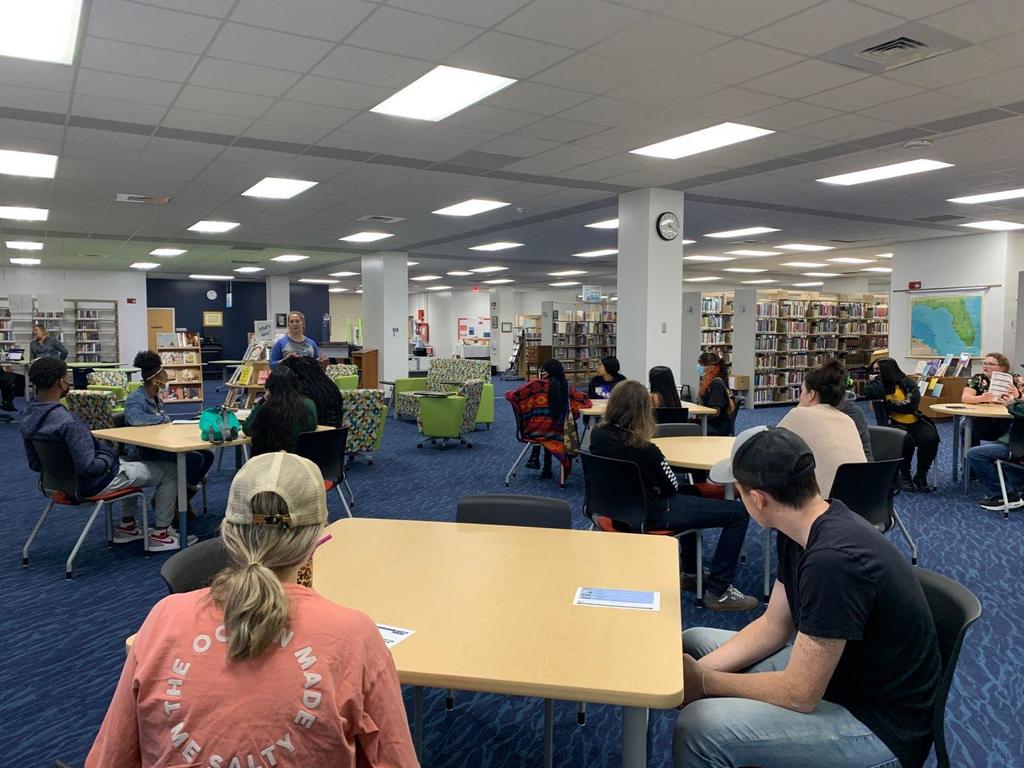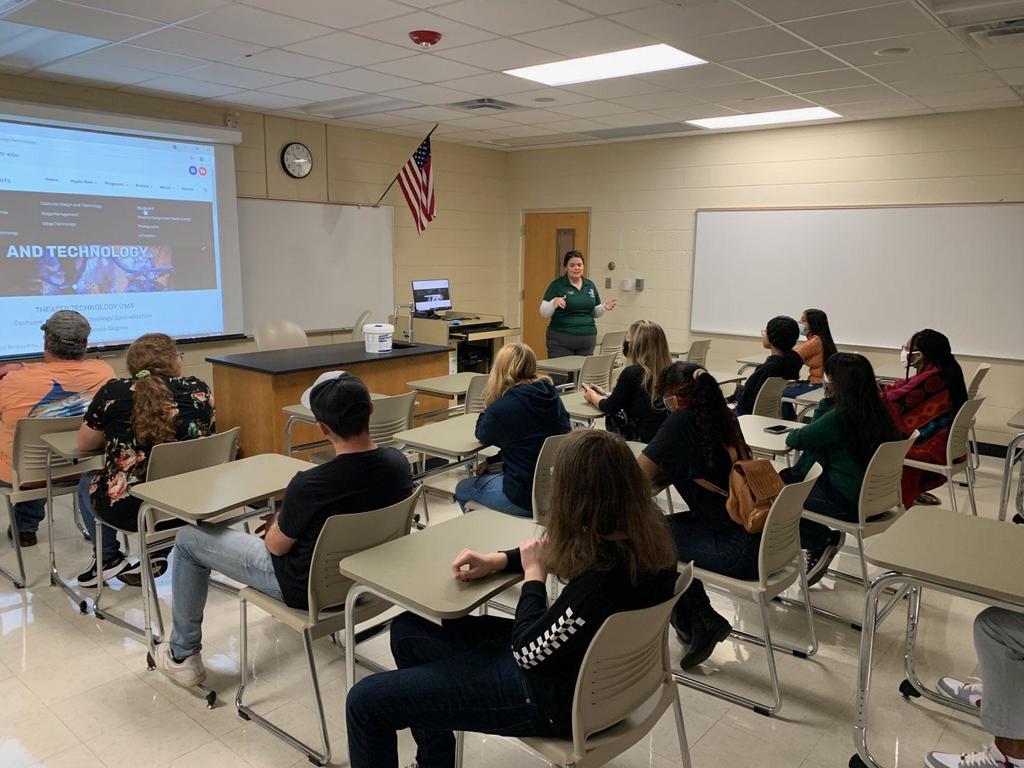 Upcoming Student Holidays! Thursday, January 13th Planning Day-No School for students Friday, January 14th Inservice Day-No School for students Monday, January 17th Martin Luther King Jr. Holiday-No School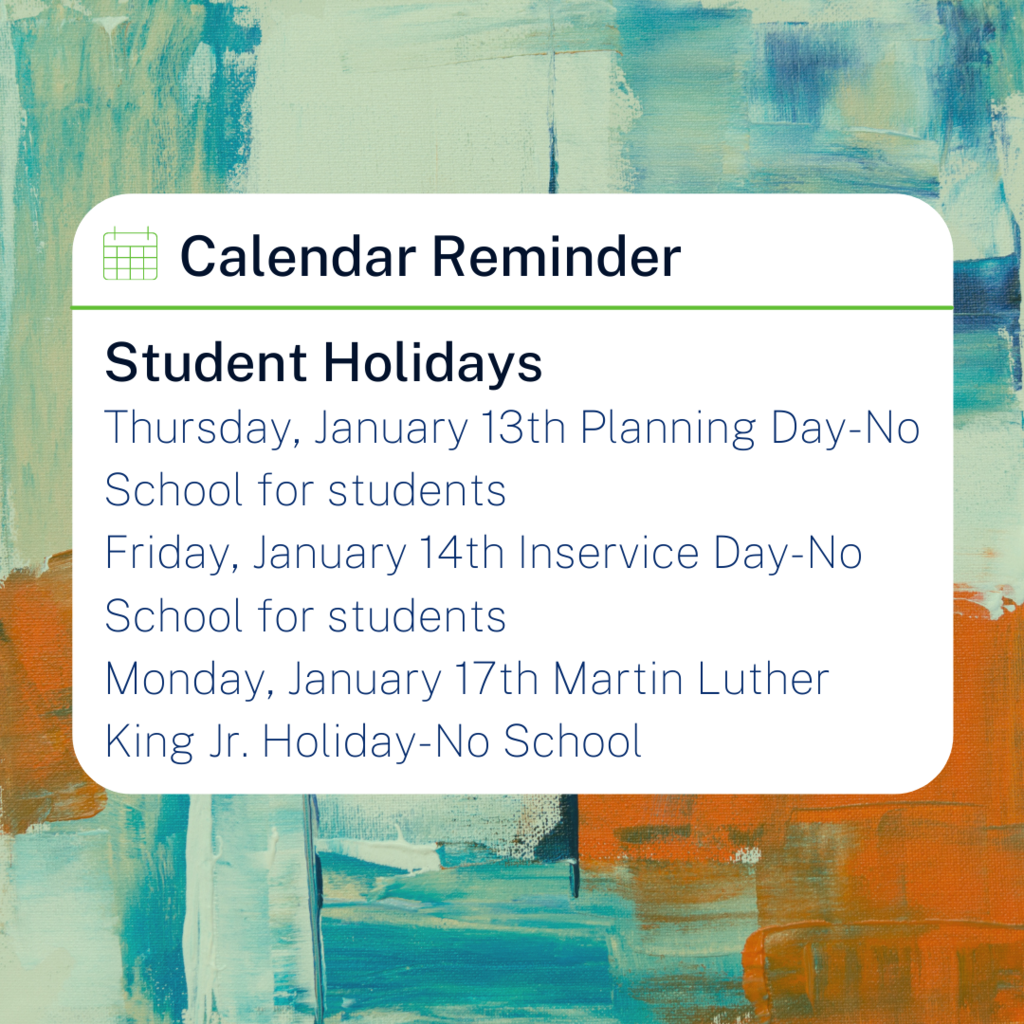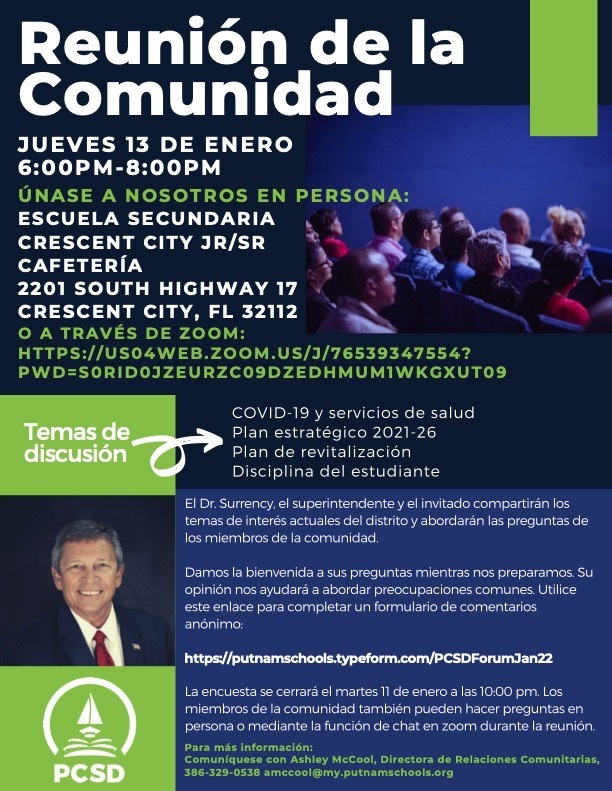 "No staff member works alone in providing the best possible guidance for their participants, they work cooperatively to coordinate services across the program. With that being said, there are Case Managers and coordinators who go above and beyond for their participants, exemplifying outstanding commitment and achievement in the practice of customer service. The FCDP recognizes these staff members who shine as true examples of what a FCDP staff member embodies." Ashley Rodriguez from the Florida Department of Education recognized Luz Guerrero-Arias at the 2021 Virtual State Conference as Staff Member of the year for the State of Florida. Luz has been the Program Director for Putnam County's Farmworker Career Development Program since 2020. She is a former teacher at Middleton Burney Elementary School where she was recognized as Teacher of the Year. We are so proud of Luz and of her deserved recognition! #ProudtobePCSD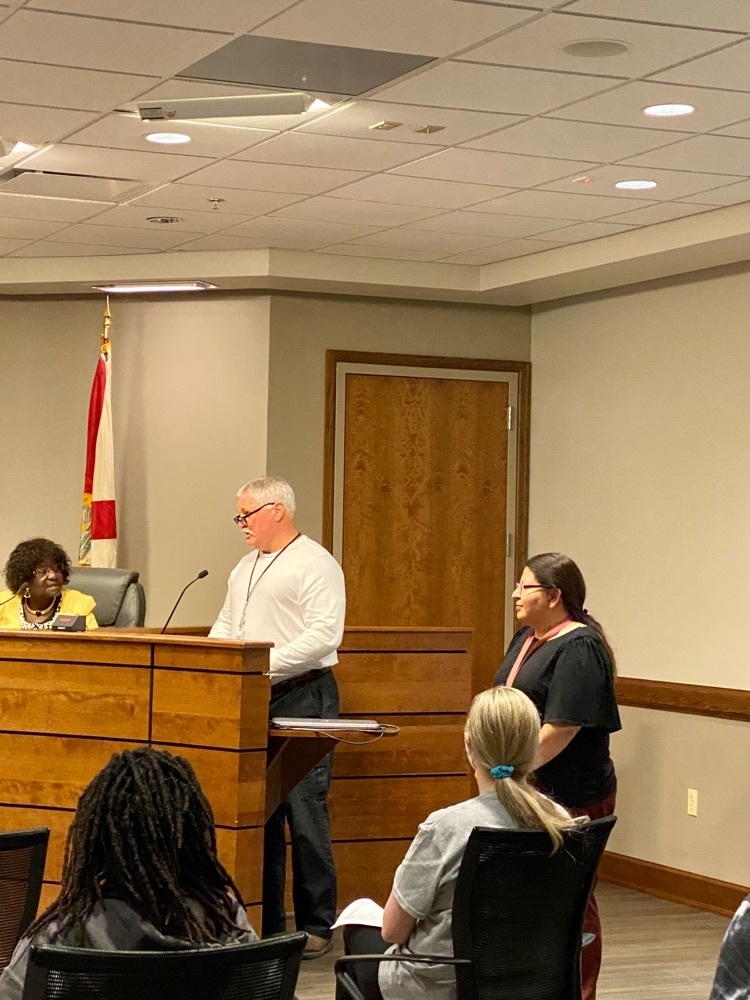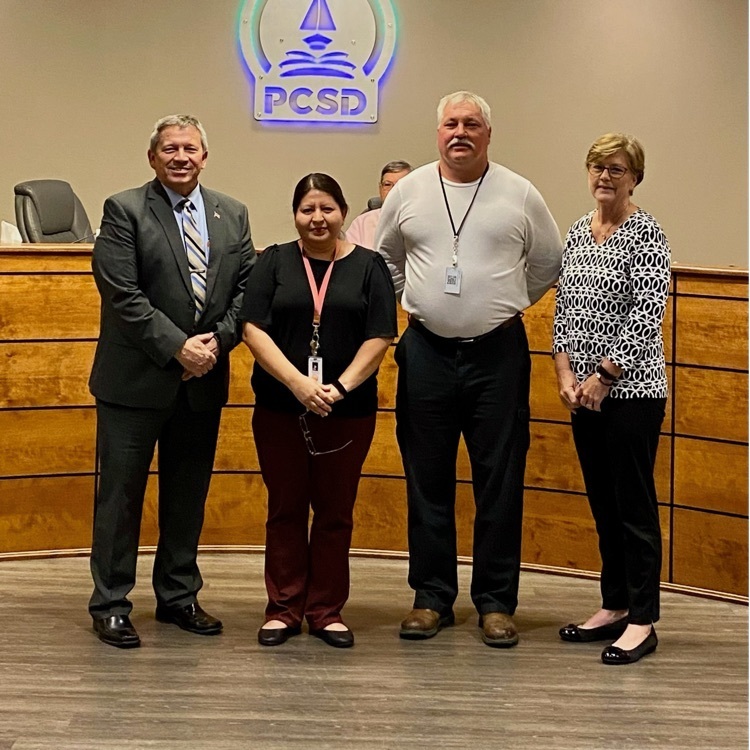 The District recognized 5 schools for the fiscal year ending 6/30/2021 at the Dec 14th School Board meeting for having no internal account audit findings, as concluded by an independent audit conducted by Carr, Riggs, and Ingram. Schools - Mellon Elementary, Principal Libby Weaver, Secretary Amanda Harvey, Secretary Juli Williamson, James A. Long Elementary - Principal Mary Beth Hedstrom, Browning Pearce - Principal Beth Nelson, Secretary Alyse Crabtree, George C. Miller Middle School - Principal Tim Adams, Bookkeeper Vanessa Lara, Ochwilla Elementary Principal Beth Leary, Secretary Ashley Cassels #ProudtobePCSC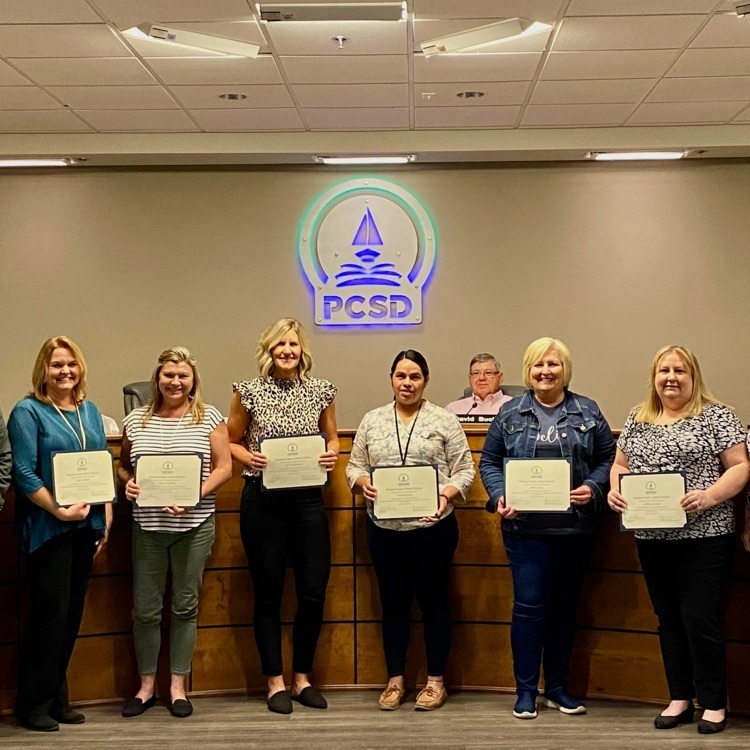 Palatka High School Robo Panther's won three out of their five matches this past Saturday in Jacksonville at the FTC (FIRST TECH Challenge) Tournament. They came in sixth place overall. #ProudtobePCSD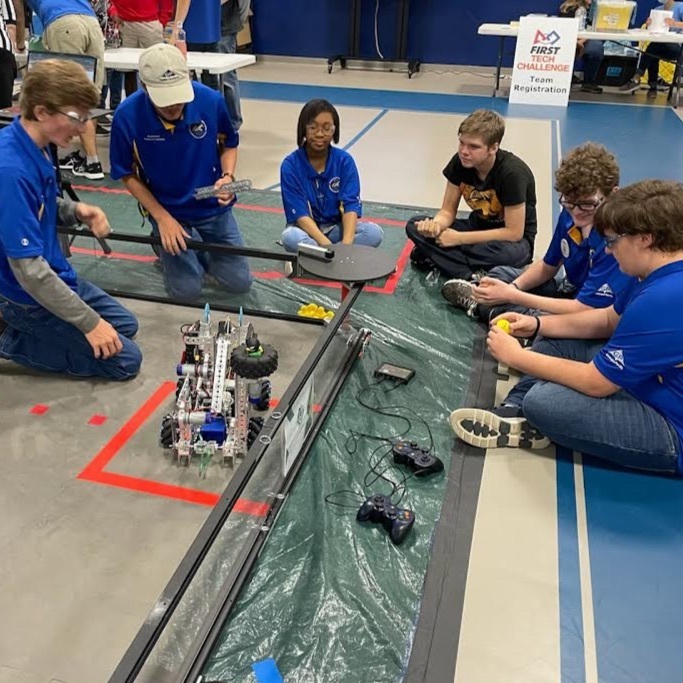 The Teaching and Learning team would like to thank Crescent City JR/SR High, Jenkins Elementary, Middleton Burney, Moseley Elementary, Ochwilla Elementary, Putnam Academy of Arts and Science, and our guest from Five Points Elementary, and Swimming Pen Creek Elementary school for participating in the Panther's Prowl Robotics Practice LEGO Robotics competition this past Saturday, sponsored by Renaissance Jax. Teams and coaches; without you, this event would not be possible! Teams showcased their skills at C.L. Overturf District Center. We couldn't be prouder of the progress all teams have made so far this year! A special thank you to PCSD Maintenance, the Information Services Department, and the numerous student, staff, and parent volunteers for making this event a success. Panther's Prowl Qualifying FIRST LEGO League Robotics Tournament will take place at Palatka Jr/Sr High School, Saturday, February 5th. We are looking for volunteers.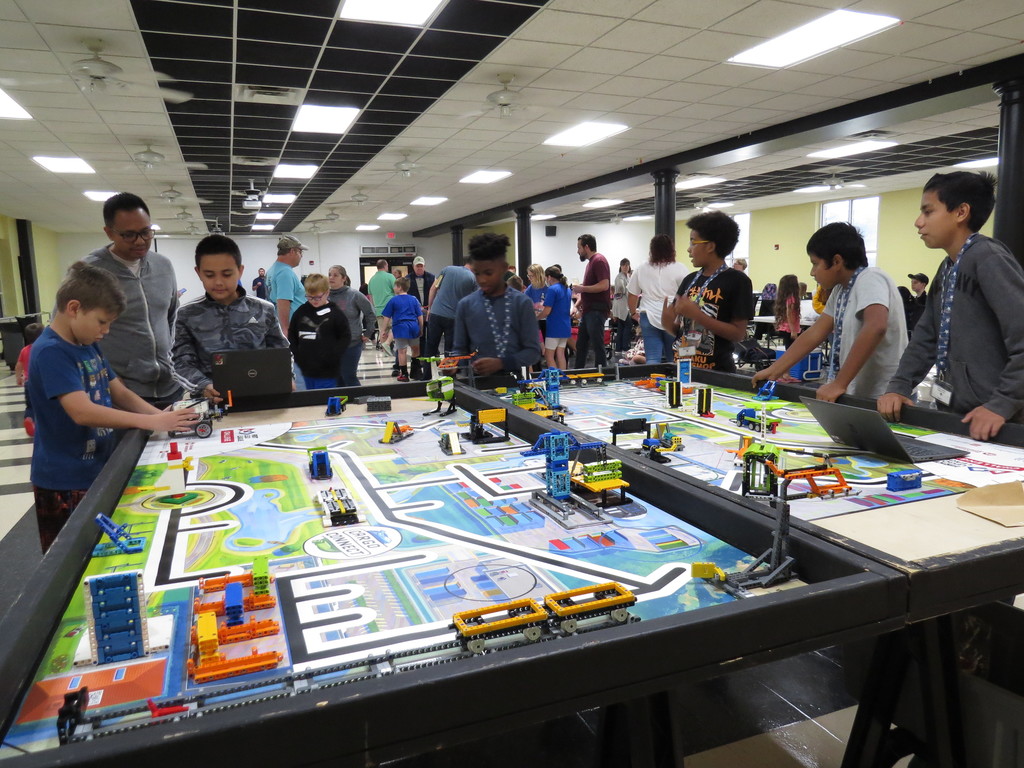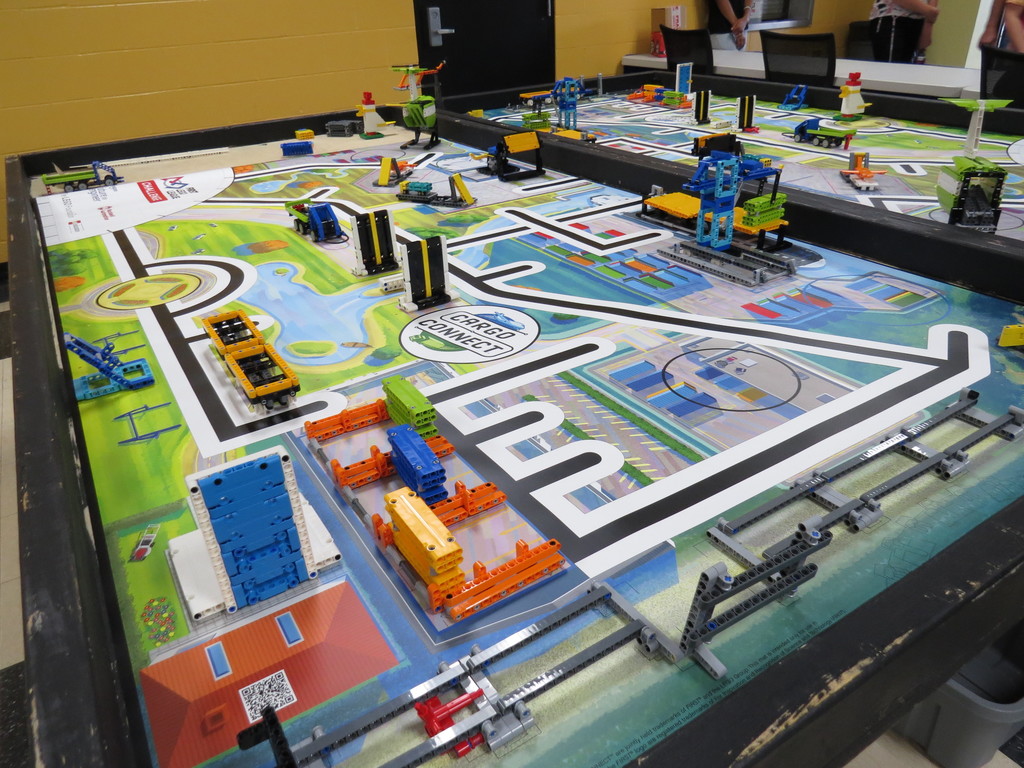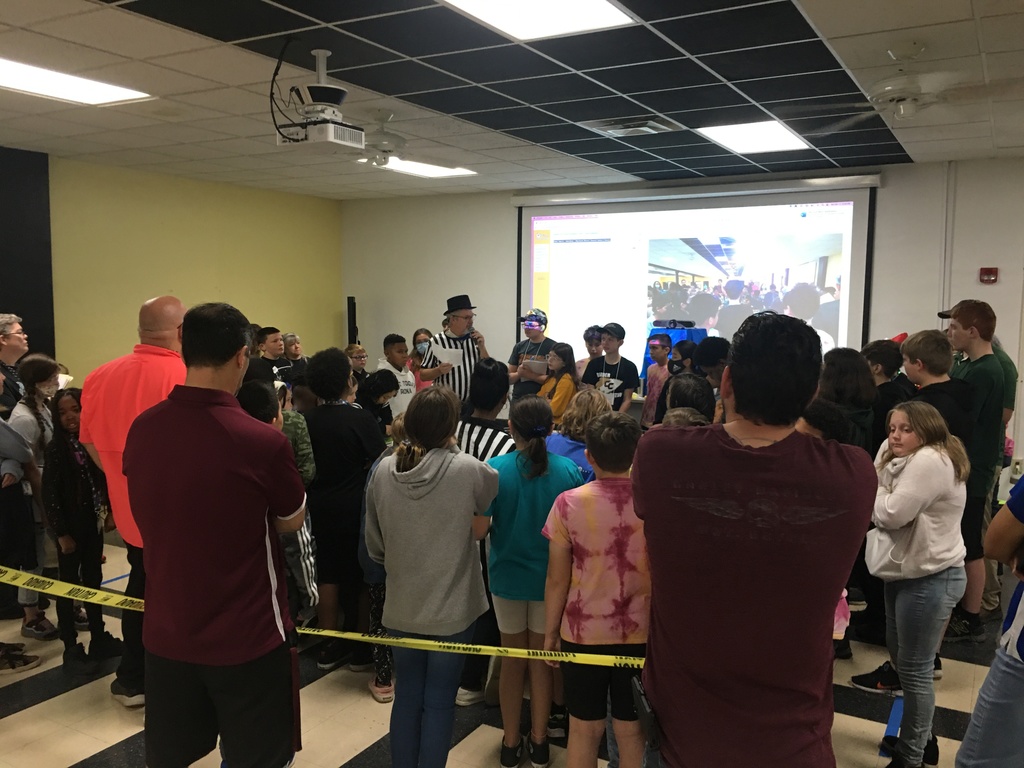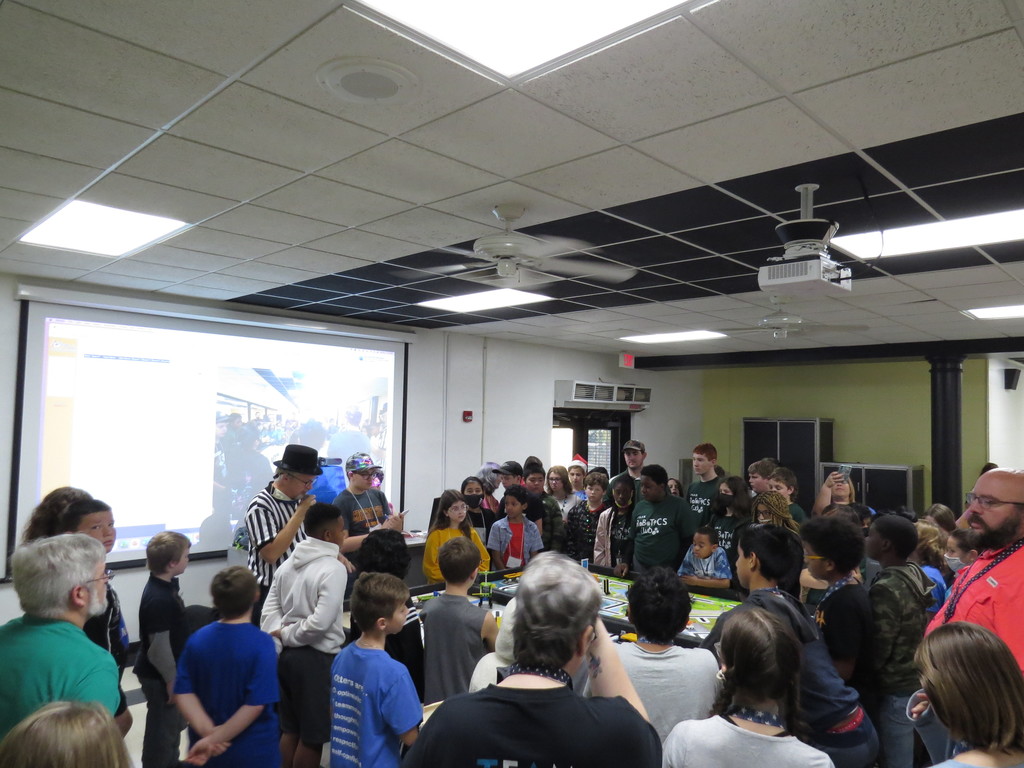 PCSD's Stem Specialist Michael Helms was named Ozobot's Educator of the Month! Congratulations Mr. Helms! Read more here:
https://bit.ly/3oiYhsa
#ProudtobePCSD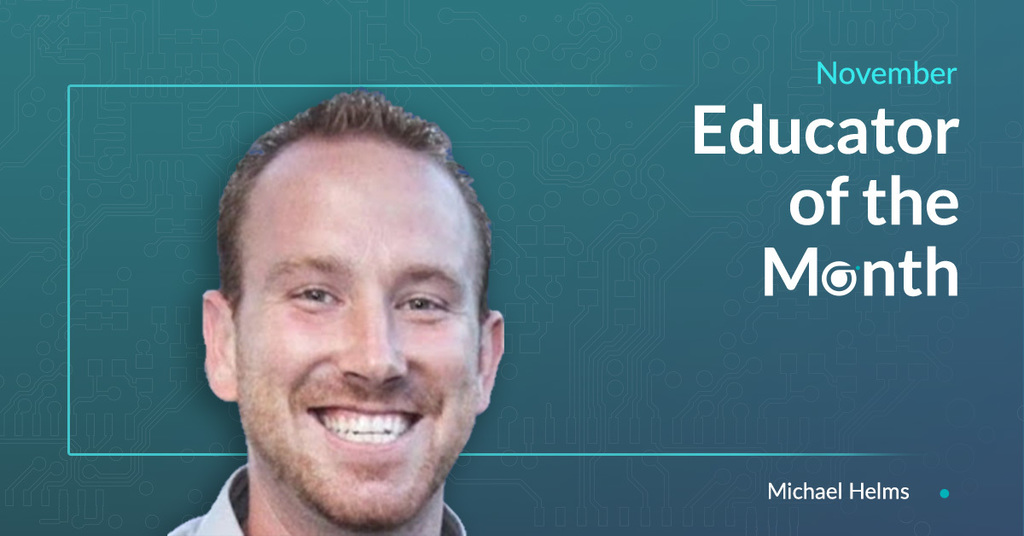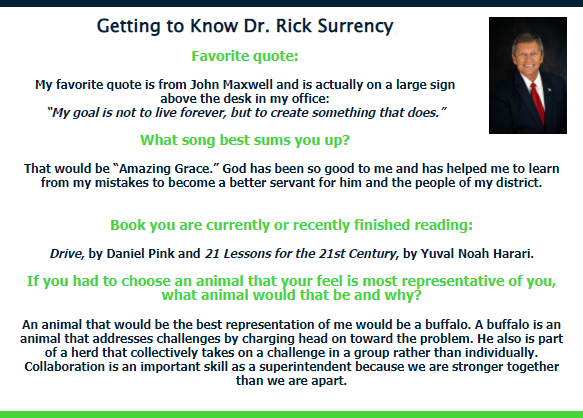 Happy Thanksgiving! 🍁 Enjoy the break and we will see you back at school on November 29th! [Schools will be closed November 24th-26th; District Offices will be closed November 25th&26th.] #ProudtobePCSD

ATTENTION TEACHERS!! Teacher $250 Mini-Grant A $250 grant will be awarded for each of four selected proposals for educational projects to be implemented during the 2021-2022 school year in Putnam County, Florida. Four mint-grants are funded annually by Alpha Sigma, Putnam County Florida's local chapter of Delta Kappa Gamma Society International (DKG).

Check out our Mental Health Matters webpage to learn about the resources offered to all PCSD students! See our November highlight video to learn about Missing Loved Ones During The Holidays.
https://bit.ly/3cT1Fn7
#proudtobePCSD #shapingthefuture